Hosting a Taco Bar Party is one of the best ways to host a dinner or celebration, especially for a larger group. Everyone pretty much loves tacos, right? With a taco bar, your guests can build a plate to their liking. The best part is It doesn't require extensive work in the kitchen, making it a stress-free option for your next social gathering.
I am going to give you budget-friendly and easy-to-implement ideas, so you can create a delicious menu that will satisfy everyone. Everything from taco shells, meat filling, toppings and side dishes… and don't forget the margaritas!
Get ready to slay your celebration with this Guide on How To Host a Taco Party!
RELATED: How To Create A Salsa Bar & Cinco De Mayo Dinner Menu
Menu Planning
It is important when you are planning your menu that you include the taco shells, meat filling, toppings, sauces and side dishes. We will go through options for all these categories below.
My suggestion is to include 2 types of taco shells, 2 types of meat, at least 6 topping options, and 2 types of salsa.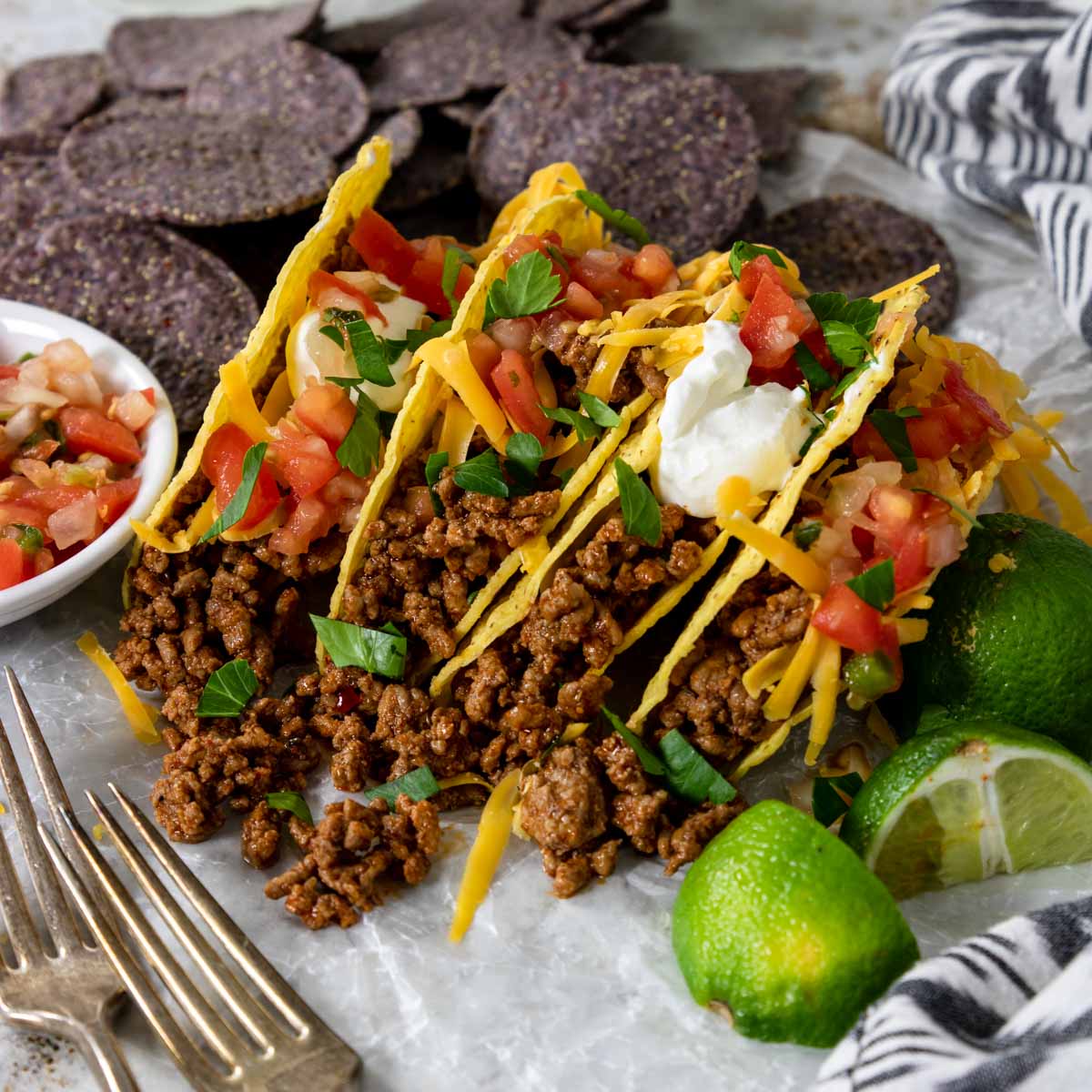 You will want to plan on at least 2-3 tacos per person. Now, if you are hosting a party for 20 college boys, you might want to up that to 4-5 tacos per person! Use your best judgment.
Below I will go over about how much meat/filling to plan per person.
Taco Shells
There are a lot of different options of types and sizes when it comes to taco shells! I recommend having at least 2 different types of shells. Remember, there is some prep required with some taco shells, which I cover below.
Plan on 2-3 shells per person. But like I said before if you know you have an extra hungry crowd you may want to bump that up to 4-5 shells per person!
A roaster oven or tortilla warmer is a great way to keep the taco shells warm!
Here are some options:
Hard Shell Tacos– I recommend heating these in the oven, just for about 5 minutes on 300. This makes them flavorful, fresh and crispy!
Soft Shell Flour– Buy taco sized shells and prep them by slightly wetting and wrapping in foil, placing in the oven on 300 for about 5 minutes. Or wrap in a damp paper towel and popping in the microwave for 1 minute.
Corn Tortillas– I recommend using yellow corn tortillas because they are more flavorful. Corn tortillas can be difficult to use. Make sure you heat them and keep them warm so they don't crack and tear on your guests. A tortilla warmer can be a great way to keep them soft.
Lettuce Wrap– if you are a group of low carb eaters this is an excellent option for your taco bar. Use large romaine lettuce leaves or iceberg lettuce.
Taco Filling Options
Choosing the right taco meats is crucial when planning a taco party. The meat filling is the star of the taco.
Consider marinating and/or preparing the meats in advance. Most options below can be reheated perfectly the day of your dinner.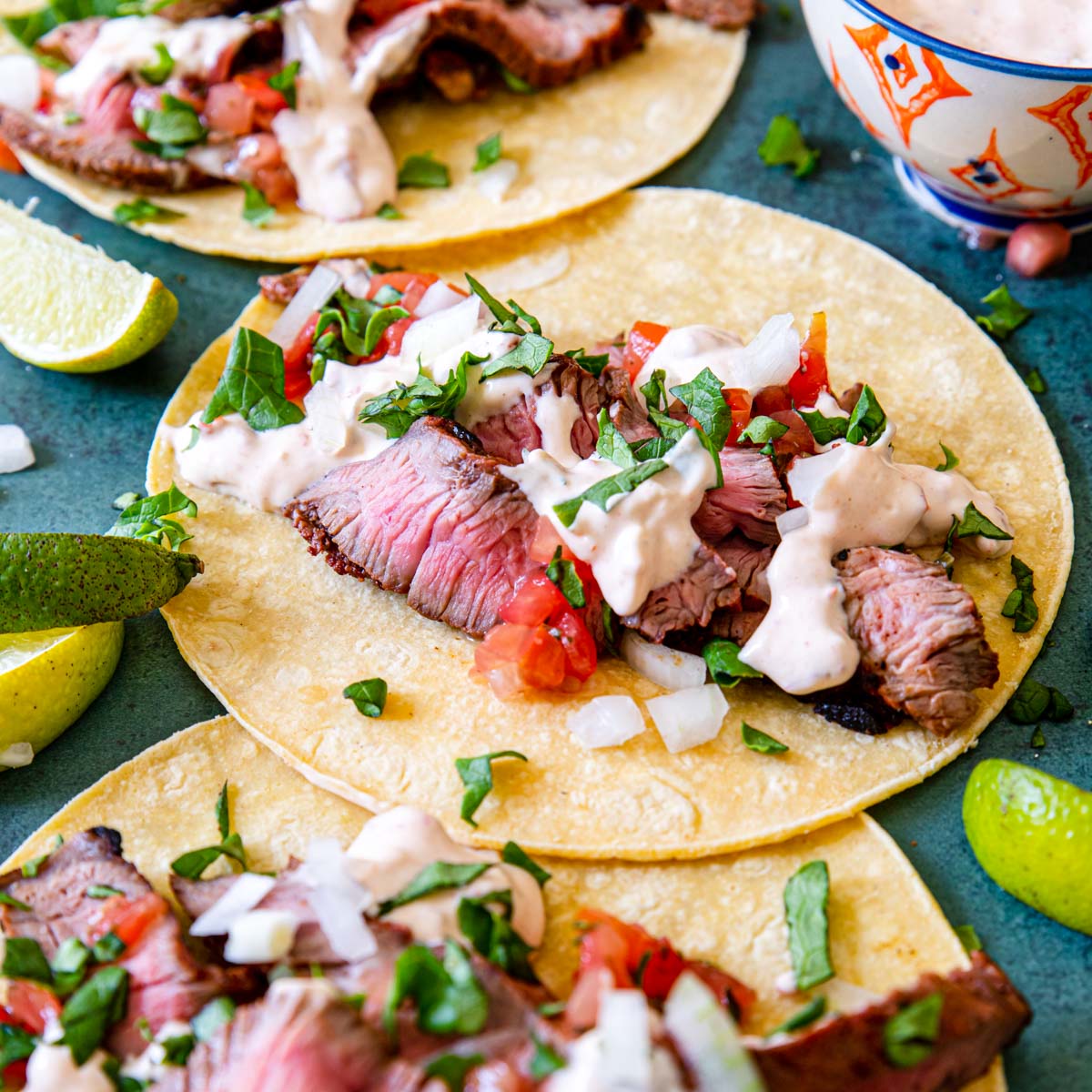 Plan on 2 types of taco filling; preferable not the same protein for both. Offering a variety of taco meats ensures that everyone can find something they love at the taco bar.
Ground Beef Tacos – for this option plan on about 6 tacos per pound of meat.
Shredded Chicken – plan on about 7 tacos per pound of chicken.
Instant Pot Chicken Tacos – plan on about 7 tacos per pound of chicken.
Barbacoa – you will get about 6 tacos from one pound.
Instant Pot Carnitas – you will get about 6 tacos from one pound.
Grilled Steak – plan on slicing your steak thin, across the grain, you should get about 5 tacos per pound.
Tilapia Fish Tacos – plan on breaking the fish filets into about 1 inch pieces for the tacos. You will get 6 servings (2 tacos each) from 2 pounds of fish.
Grilled Shrimp – for this option plan on about 3-4 shrimp per taco.
Topping Ideas
Make sure you offer a lot of toppings so everyone can customize their own taco. Plan on at least 6 different toppings. I have put an asterisk next to the ones I would choose
*shredded lettuce, *shredded cheese, *queso fresco, *diced avocado, *pickled or fresh jalapenos, *diced white onions, chopped black olives, cilantro, diced fresh tomatoes, cilantro lime slaw, sauteed onions and bell peppers, black beans, lime wedges, green onions, hot sauce like Cholula, pickled red onions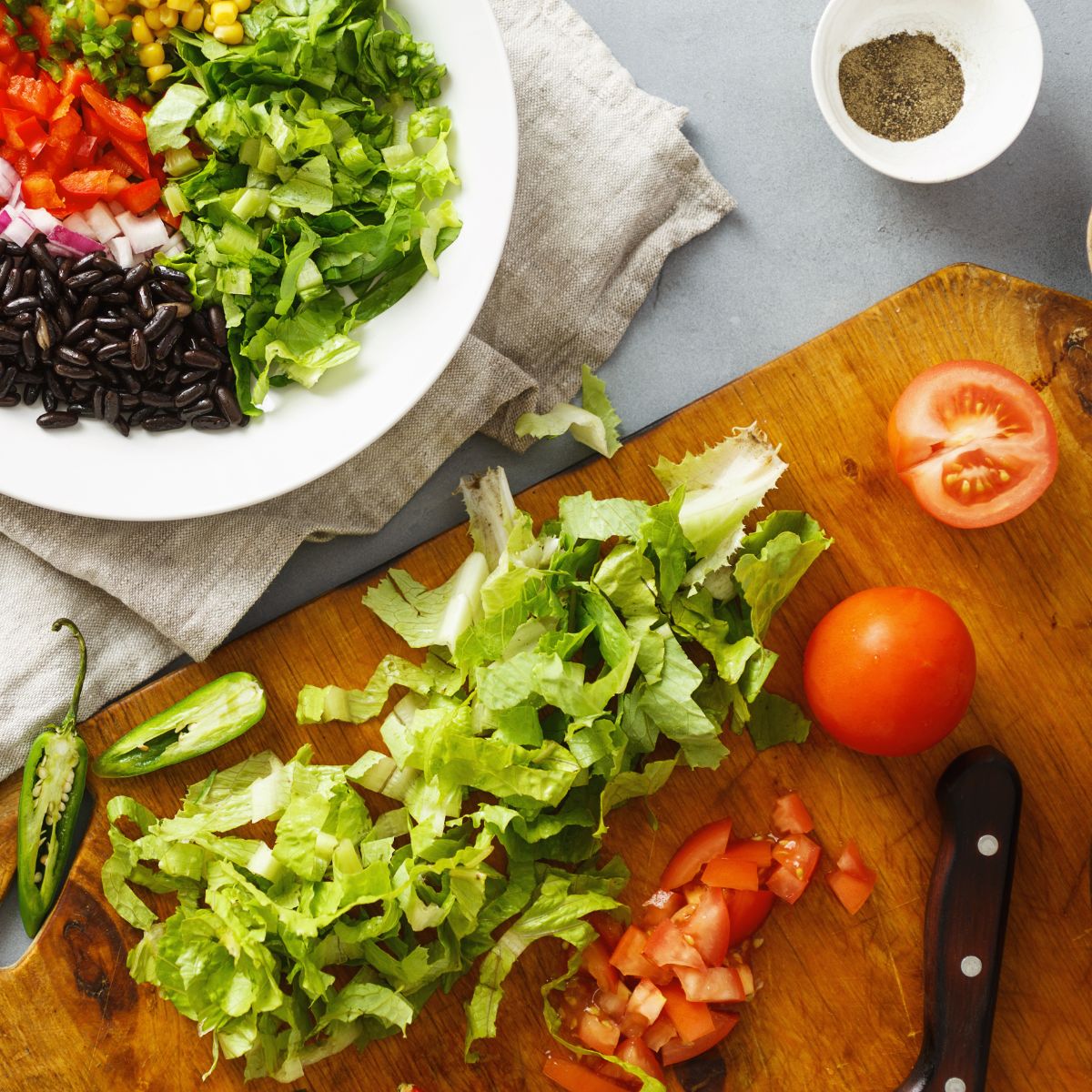 Sauces
When we are talking about tacos, "sauces" mean all the yummy salsas. Plan on at least 2 types of salsa, plus guacamole and sour cream.
Side Dishes
Keep the side dishes classic; tortilla chips, beans and rice! If you have a larger crowd or want more variety add a slaw or fruit side dish.
Drinks
If you are hosting a Taco Party, chances are you will also want to have some drinks! Tequila Cocktails are a great choice to pair with Mexican Food.
We have you more than covered in the Margarita department. This Pitcher of Grapefruit Margaritas is a great way to pre-make a large amount of drinks.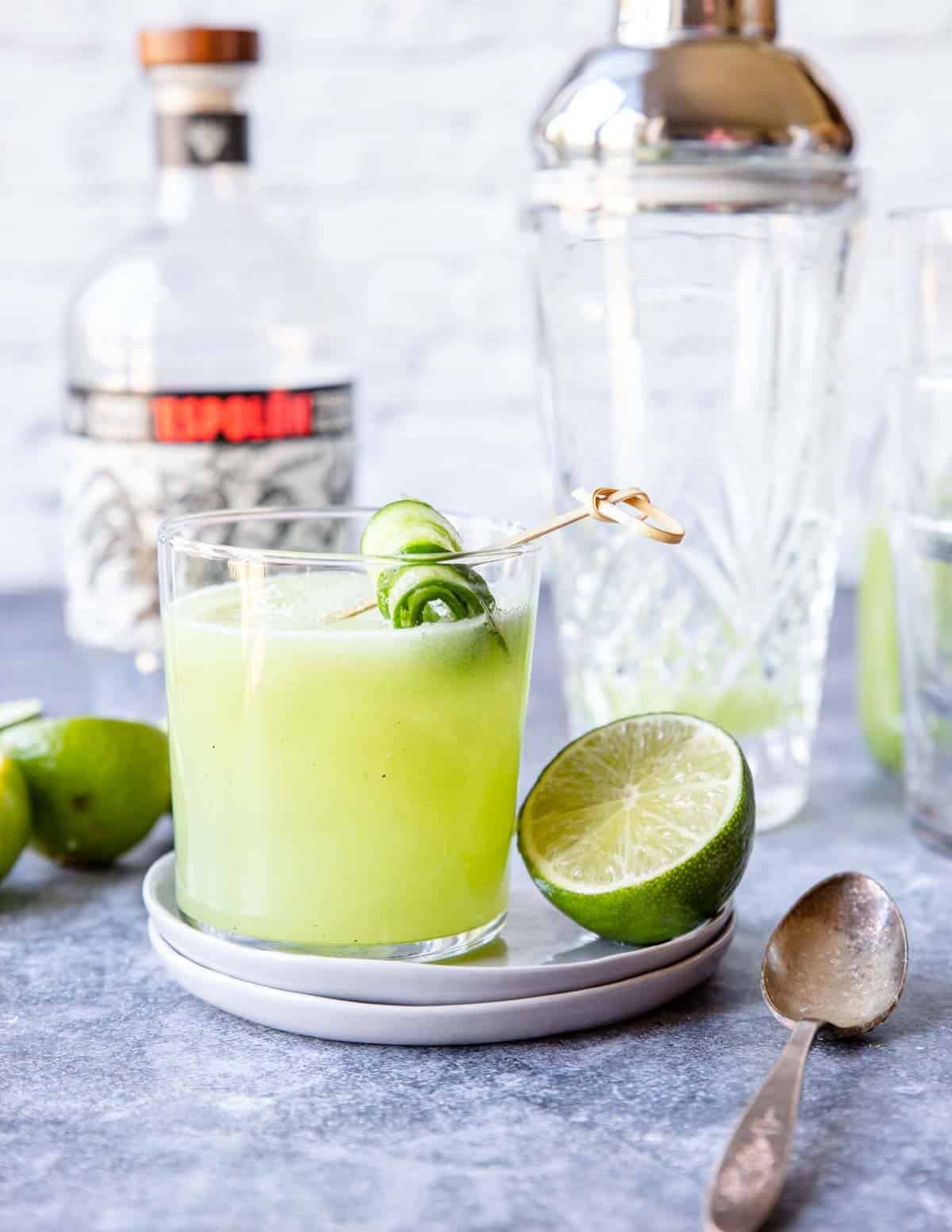 Or set up the bar so that guests can make their own drinks. A tequila soda , ranch water, classic paloma, or tequila sunrise are easy ones. Just make sure you have the drink garnishes:
lime slices
orange wheels
lemon wedges
jalapeno slices
Ice
Cocktail Shaker
Kosher Salt for Margaritas
Here are some more tequila cocktail we love. You can print these recipes and let your guests choose which one they want:
Or for guests that don't drink, this margarita mocktail will be a fun choice.
Leftovers
If you are like me then you over-estimate how much everyone will eat. So this is a fun idea; let your guests make a to-go container for their lunch the next day. Mexican leftovers are ALWAYS amazing!
The Dollar Store has wonderful foil to-go containers that are super inexpensive. Grab a stack and hand them out at the end of the party for guests to fill up!
More Amazing Mexican Recipes
If you love Mexican food, check out some of these recipes that aren't tacos:
---
Did you make this recipe?!
If you make this recipe I would love to hear your review. Pop down to the comment section and connect with me.
Then sign up for our Weekly Newsletter so you never miss a new recipe!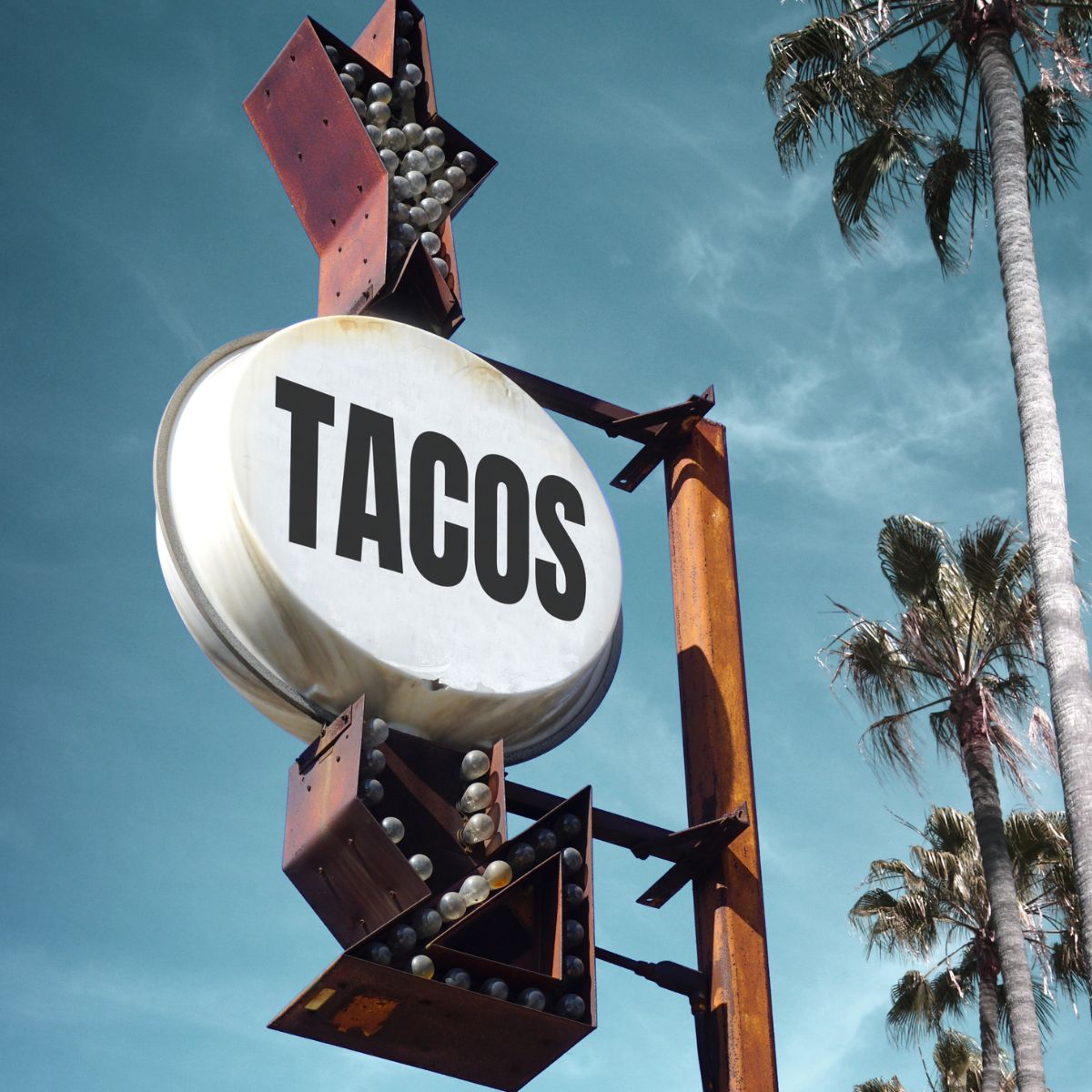 Taco Bar Party Menu
Pull together an amazing taco bar for a fun dinner, party or celebration! Choose your taco shells, meat(s), toppings and side dishes from the options below.
Print
Pin
Rate
Save
Saved to Grow
Ingredients
Instructions
Choose your taco shells, filling, toppings, sauces and drinks.

Set it all out for your guests in a buffet style

Let everyone make their own tacos!
Did you try this recipe? Connect with me & let me know how it turned out by commenting below!
Jump to Comments
If nutrition facts are provided they are calculated as an estimate to the best of our knowledge.