Hello and Welcome to Mom's Dinner! I am Susie, the Mom behind Mom's Dinner. I live in the Kansas City area and have two precious little kids, that are not so little anymore, and one amazing husband. And we all love our rambunctious dog, a whoodle named Ollie.
I am a lifelong lover of food and truly enjoy developing, testing, TASTING… and tasting again all the recipes for Mom's Dinner. I have been the recipe developer, photographer and writer at Mom's Dinner for the past 6+ years and have loved just about every minute!
Here at Mom's Dinner you will find super simple and delicious recipes! We have a few criteria that need to be met before we publish a recipe for you to make at home:
The dish must have amazing flavor
The instructions need to be really simple and easy to understand
Only include ingredients that are available in all grocery stores
The recipes must be replicable for every level of home cook
If you agree with these 4 things, you will love all the recipes here on Mom's Dinner!
Background
I was raised in Iowa in a traditional Midwestern home where the majority of any family gathering was about the food! It is what brought us together and connected us to our heritage.
You will find some amazing recipes from my Midwestern roots here on Mom's Dinner. Some favorites that I grew up eating are Traditional Iowa Ham Balls, Sloppy Joes, 5 Hour beef Stew and Pot Roast. Our holiday meals were not complete without a Jello side salad or cheesy potato side dish.
This love of food, recipes and EATING (helloooooo, the best part) has been important to me from a very early age!
Currently…
I live in the Kansas City area where we take our BBQ very seriously.  Although I don't have time to smoke a brisket for 8 hours, I can still make some killer Grilled BBQ Pork Tenderloin and grill a knockout hamburger!
All those traditional Midwestern dishes I grew up eating and cooking have now turned into a great baseline for updated recipes. Especially Instant Pot recipes and recipes that use yummy wine like Red Wine Beef Stew and Risotto.
Journey to Mom's Dinner
Mom's Dinner began in 2017 as a YouTube channel. I started by making cooking videos in my kitchen with my cell phone and a rickety tripod, inspired by Tasty videos. My videos… cringeworthy – but as they say you have to start somewhere!
And I am so glad I started, Mom's Dinner has come a long way since 2017
It has now expanded into a full time business! I reach millions of people all over the world every year, and have made some amazing connections in the food blogging and culinary space!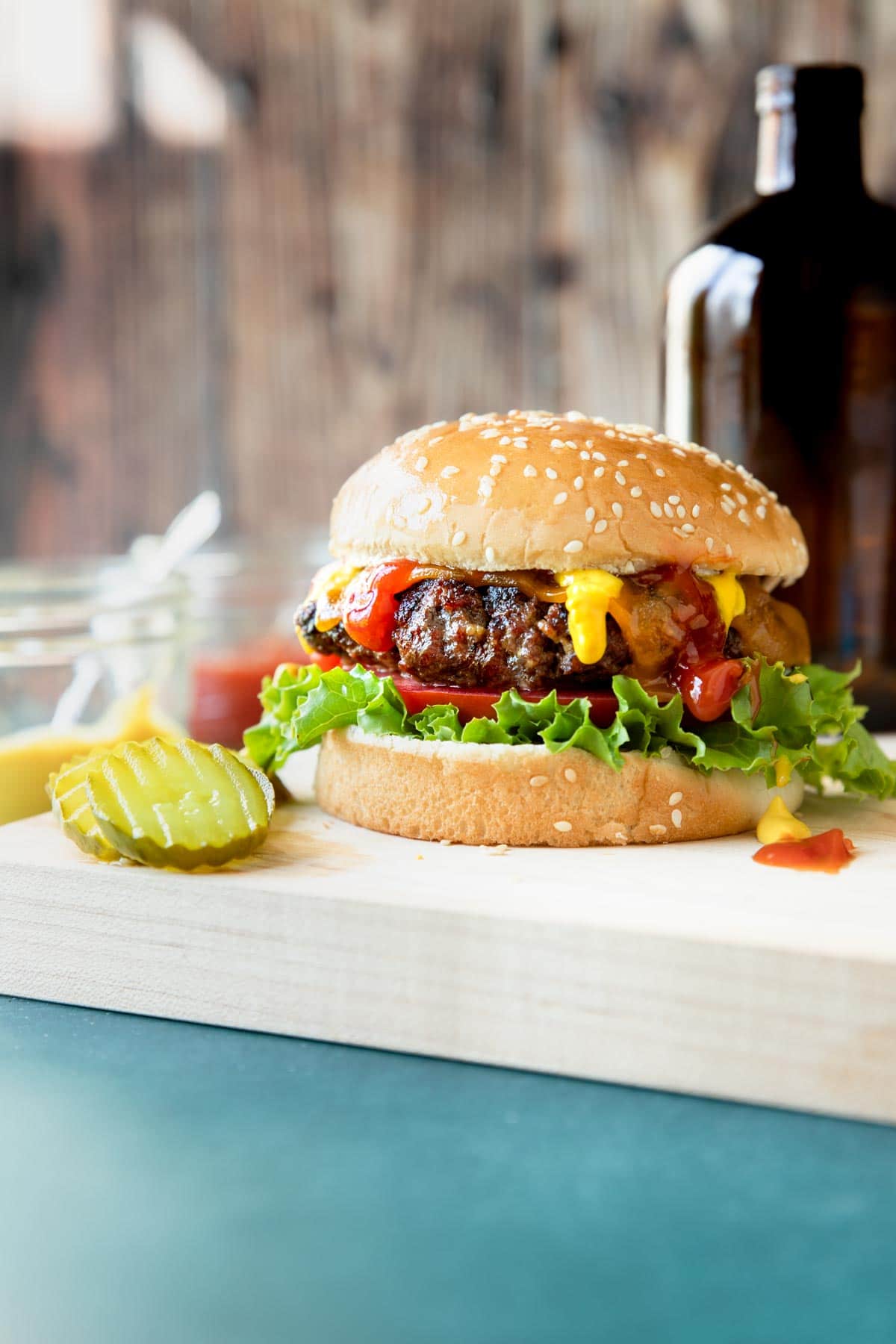 All operations are run from a business and photography studio in my home, where I am able to test and shoot recipes for Mom's Dinner and for brands I love!
Our team develops and tests recipes, makes videos, and step by step guides for every cook. These are simple recipes that anyone can master! Whether you are a pro in the kitchen or a beginner, you will find the perfect delicious recipe to make on Mom's Dinner.
Culinary Experience
I have 25+ years in the culinary/food space, it is my chosen area of expertise! My jobs have ranged from restaurants, catering, and event catering… then I moved into food sales and said "if there is one thing I can talk about and sell, it's food!".
Can I also say I consider being a Mom for 15 years a culinary position, because good Lord these kids eat a lot… and never at the same time or the same thing!
PODCAST
In 2022 we added a Podcast to our ever growing business! Let's Make Dinner is a great audio library resource of dinner recipes you can listen to in 10 minutes or cook along for a kitchen companion.
You can find the Let's Make Dinner Podcast anywhere you listen and download your favorite Podcasts.(Spotify, ITunes, Amazon, etc…)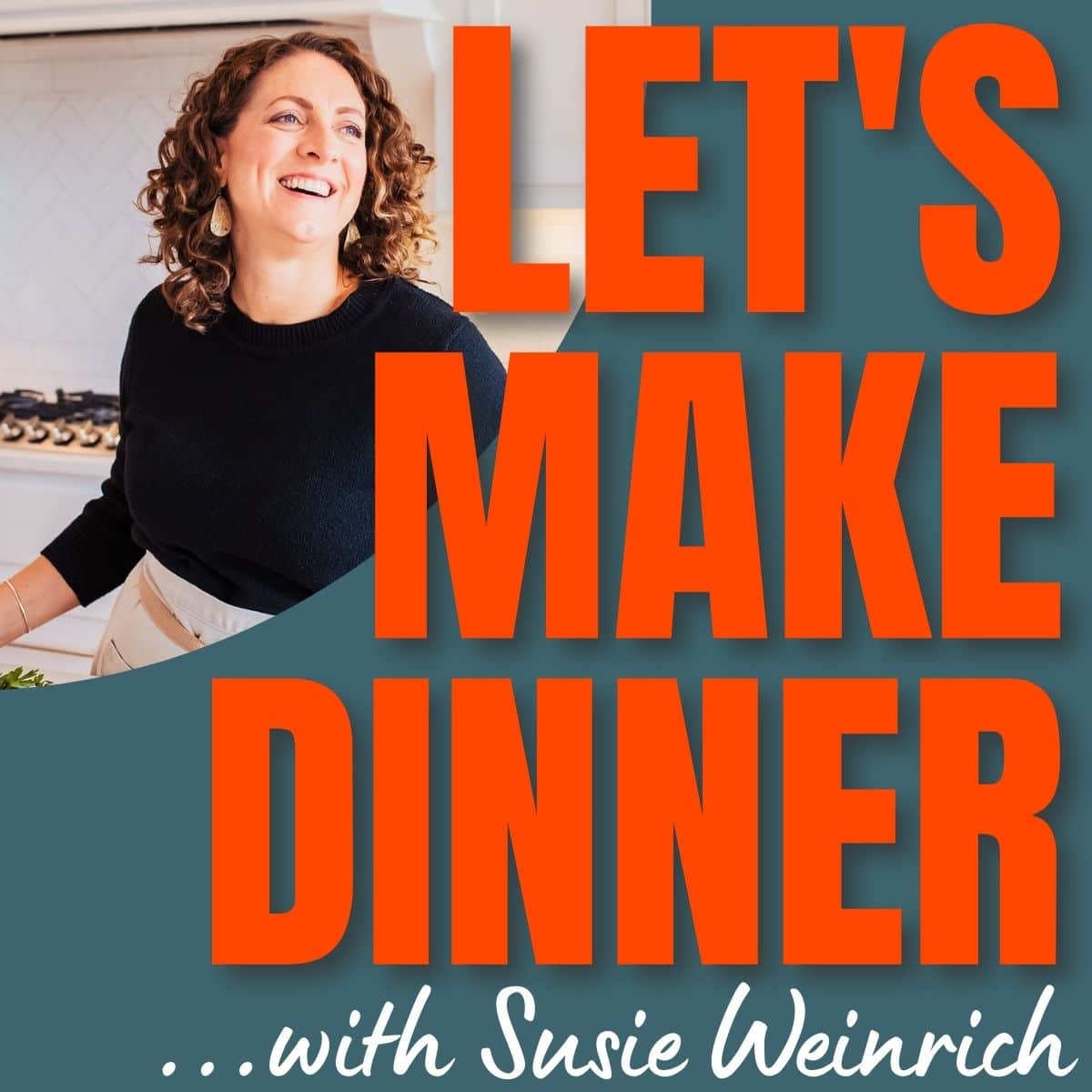 Some listener favorite episodes to check out:
Photography
A really important part of sharing recipes on Mom's Dinner is making sure all the photos look next-level delicious! Over time this launched a passion for photographing food. 
My commercial photography lives under a different brand: Seasoned Palate Studio.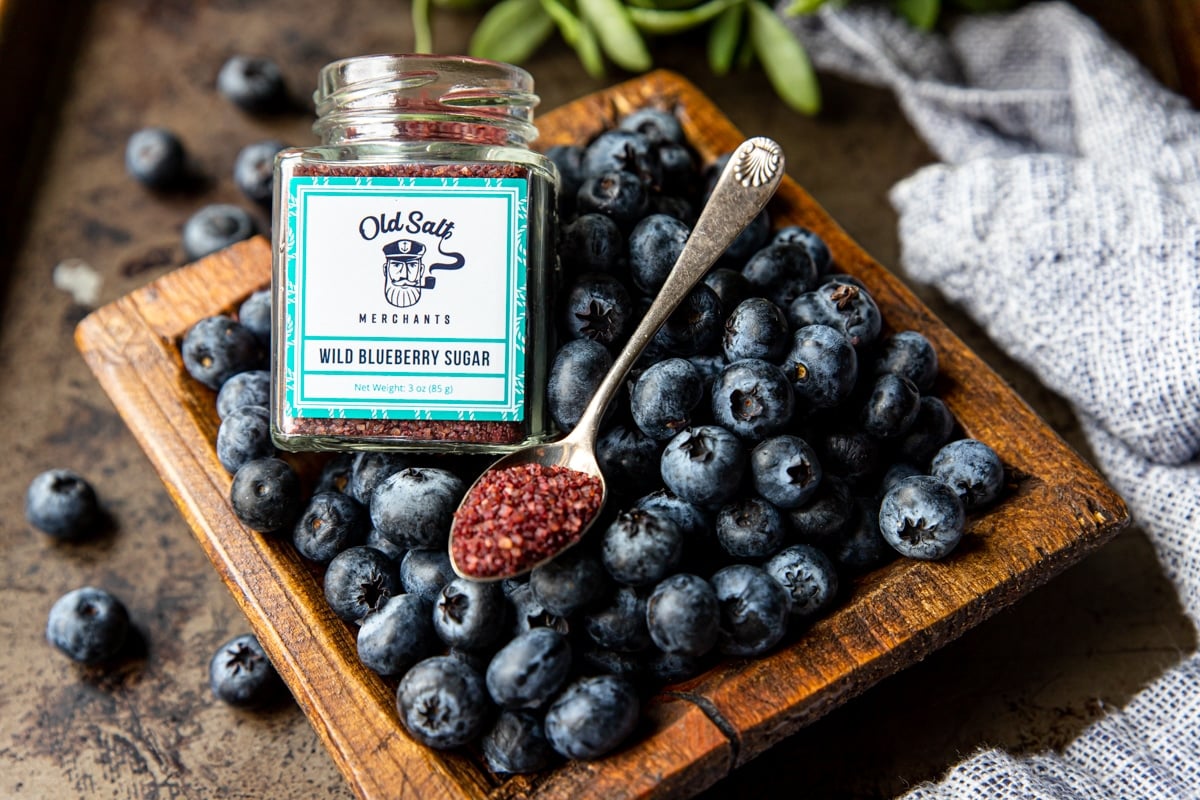 I have worked with companies all across the world from Italy to NYC. Here are some of the brands I have worked with in the past 5 years:
Professional Journey
Education & Training
Interviews & Appearances
Online Publications
Connect
I hope you will take the time to connect with the Mom's Dinner team. Please feel free to send me an email at Susie@momsdinner.net, tell me about yourself and how you found Mom's Dinner!
You can also connect with us by following along on Facebook, Instagram and/or Pinterest.
Finally, never miss a new recipe by signing up for our Weekly Newsletter that goes out every Friday morning.