I will always be in the mood for Mexican food! It is the cuisine that has all my favorite flavors and dishes- enchiladas, salsa, burritos, tacos, margaritas, tequila… to just name a few. All delicious!
If you love Mexican food for dinner, like I do, then this post is for you. All the Mexican recipes you need for a great Cinco De Mayo dinner.
RELATED: How To Create A Taco Bar & How to Make A Salsa Bar At Home
Traditional Mexican Drinks
Nothing will start your party better than some great Margaritas on the Rocks! Make it with some Jalapeno Infused Tequila for a little kick.
But really any tequila based cocktail will pair perfectly with all the dishes you prepare.
If you have some guests that would prefer a virgin cocktail, check out this Margarita Mocktail, they will be delighted.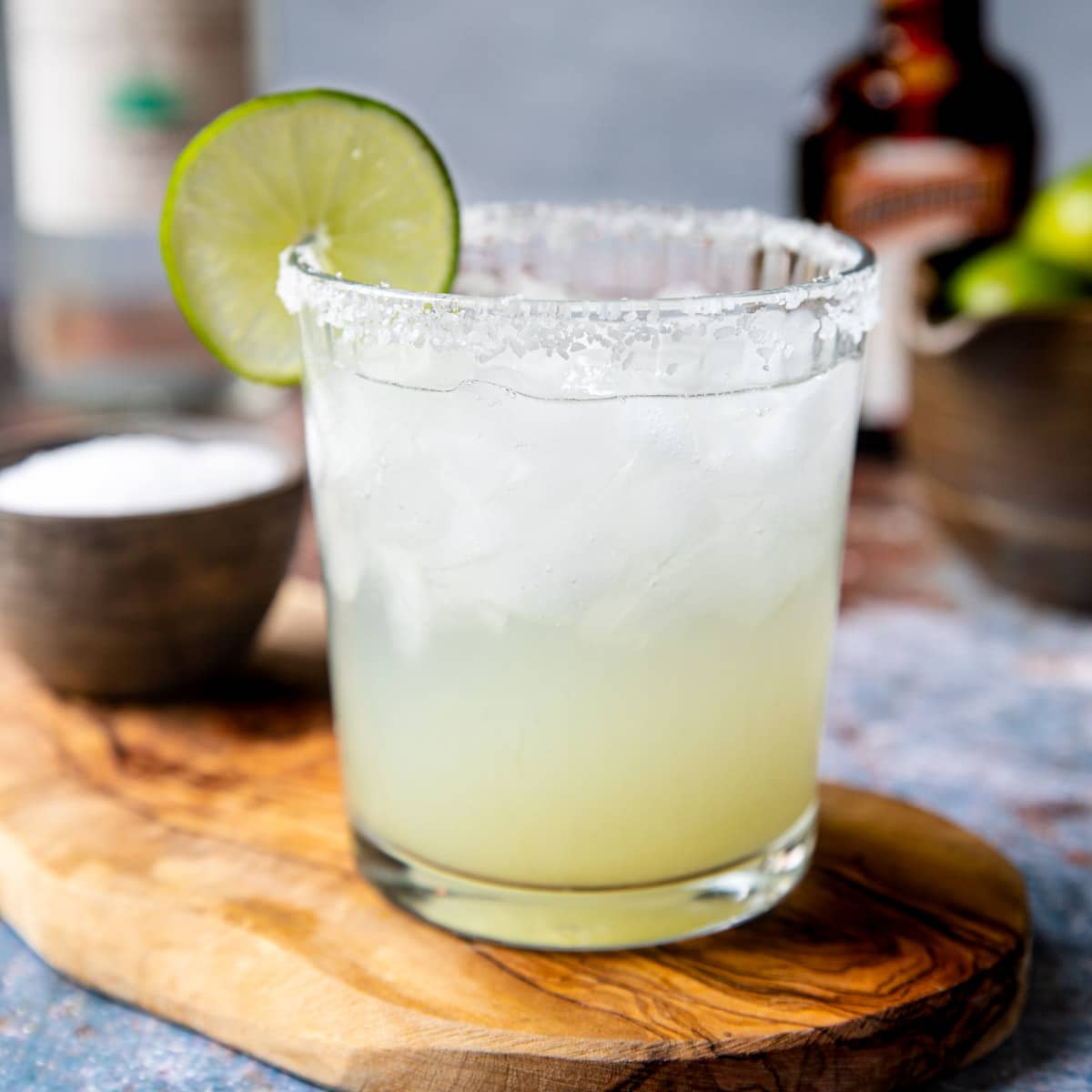 Here are some of our other favorite Mexican Style Cocktails:
Simple Mexican Appetizer Recipe
It doesn't get more traditional than chips and salsa as an appetizer for a Mexican Dinner. I have created an easy salsa recipe that is full of delicious flavors. Blend together tomatoes, garlic, onions, cilantro, lime, salt, and a touch of sugar. It is perfect with salty tortilla chips!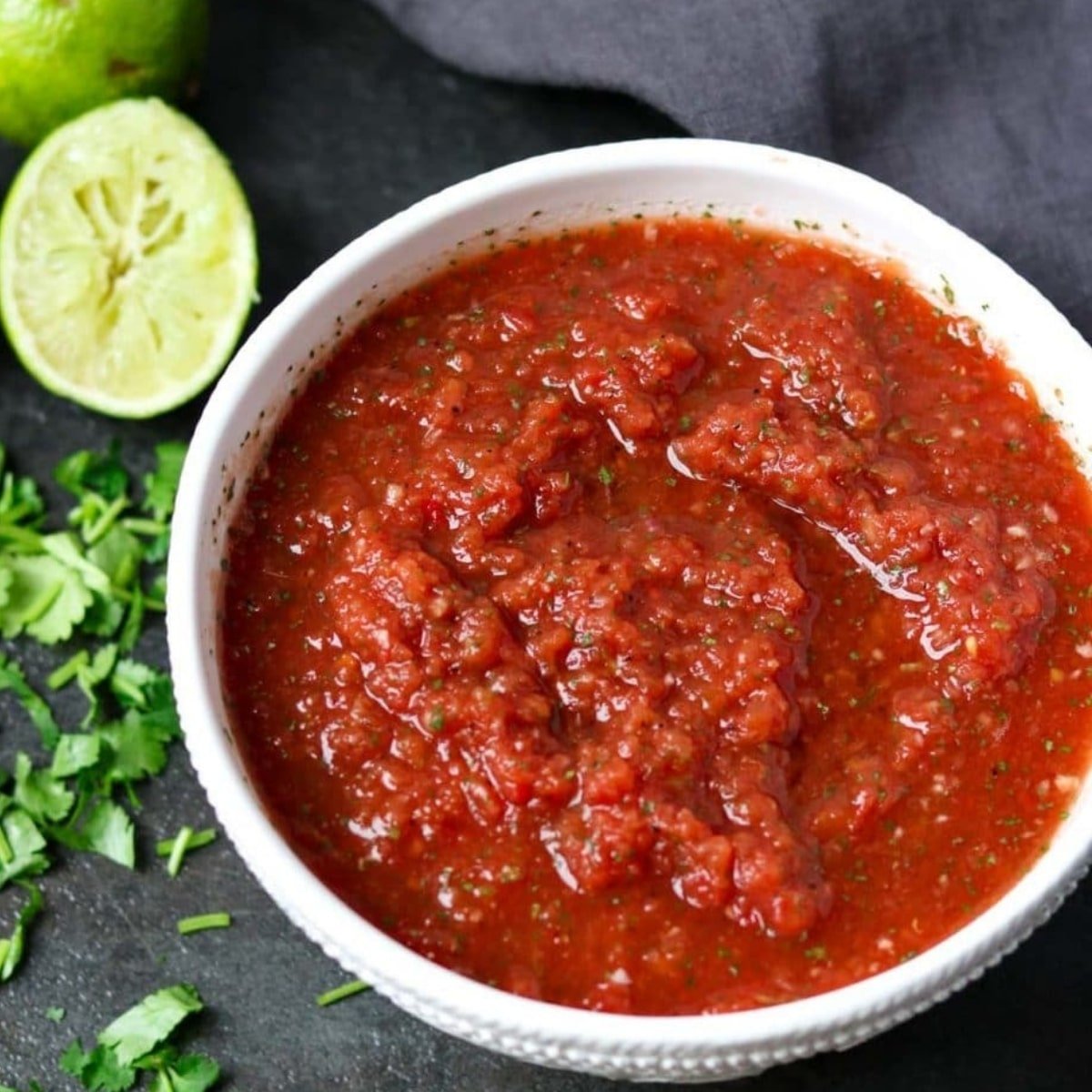 Also check out these other salsa and dip recipes:
Easy Mexican Dinner Entrée Recipes
It is not just a name, this really is my favorite Chicken Enchilada recipe! This is a Mexican dinner entrée that is easy to make and super delicious. A great crowd pleaser.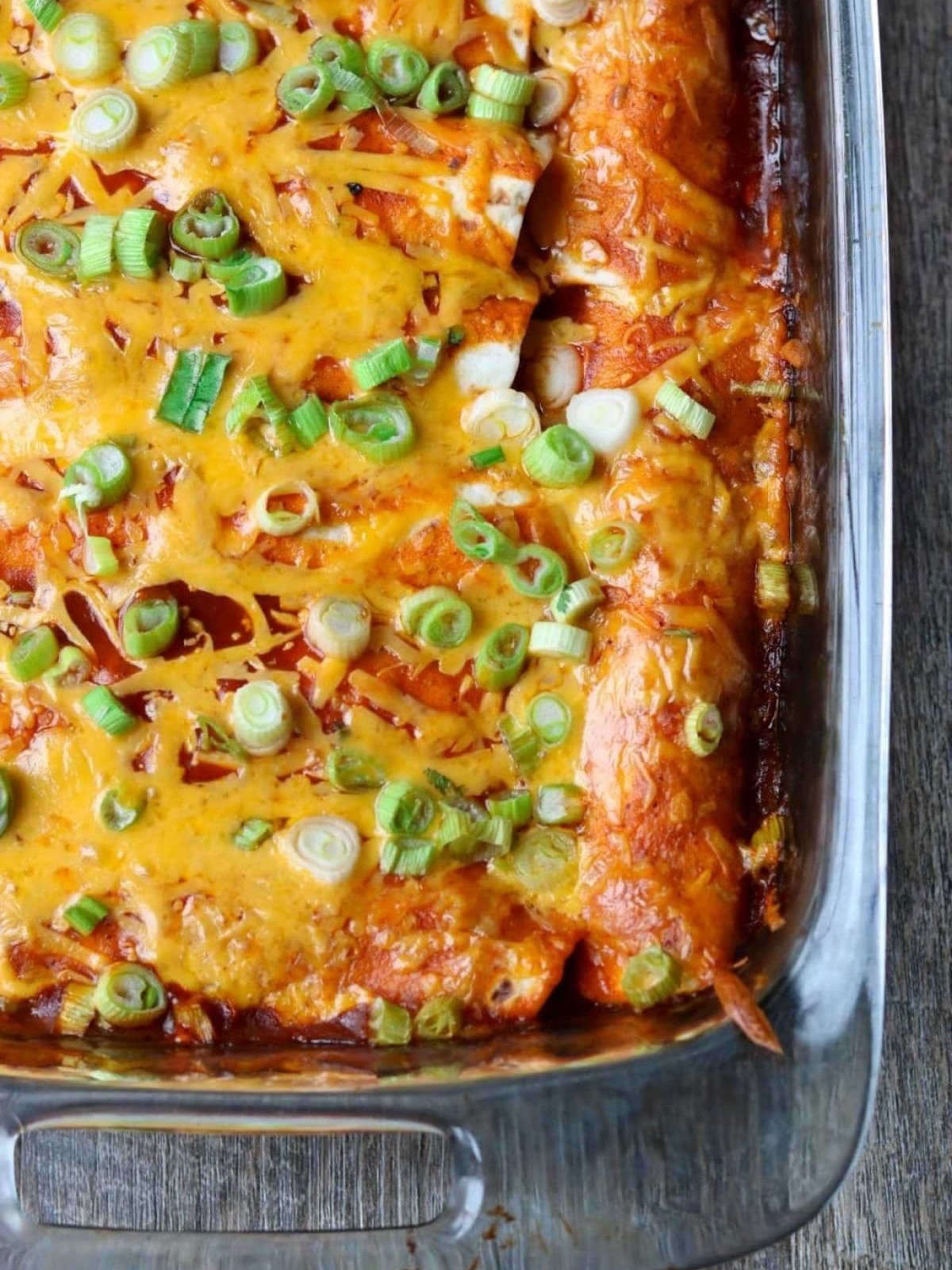 Some other enchilada recipes to check out:
For A Crowd
If you are feeding a crowd for Cinco De Mayo, then Carnitas or Barbacoa will be your go to recipes! They make great tacos, rice bowls, burritos, or enchiladas.
Ground Beef Tacos are another great options for crowds. You may want to double or triple the recipe depending on your group size.
Healthy Mexican Dinner
You will love these healthy Enchiladas made in zucchinis. The nice thing is that you will not even miss the tortilla. They are completely filling and you will still feel like you are eating a traditional enchilada!
Some other Healthy Mexican Dishes to check out:
Amazing Mexican Side Dishes
I believe that a side dish should not take longer than the main dish. Right!? That is why I love this recipe for 15 minute refried beans. They are quick to make and just as delish as if you soaked your beans overnight.
We also love this Instant Pot Mexican Rice!
Some other Mexican Side Dish Faves:
Mexican Dessert
Ok, I am pretty sure this Key Lime Cookies and Cream Ice Cream recipe isn't actually a traditional Mexican Dessert, but the flavors are just perfect for the end of a Mexican dinner! Not to mention it could not be easier to make, you do not need any special ice cream making equipment. It is No Churn!
We also love these Mexican Wedding Cookies for something a little more traditional.
Subscribe To Stay Connected
Sign up for Mom's Dinner Newsletter, delivered every Sunday morning, straight to your inbox. It includes all the new recipes, dinner ideas for the week, and kitchen tips and tricks.