A Tequila Soda is a refreshing cocktail that is made with three simple ingredients: tequila, soda, and lime. It is similar to the more popular vodka soda, except this one uses tequila. This is not a sweet cocktail, instead it is a crisp and fresh drink.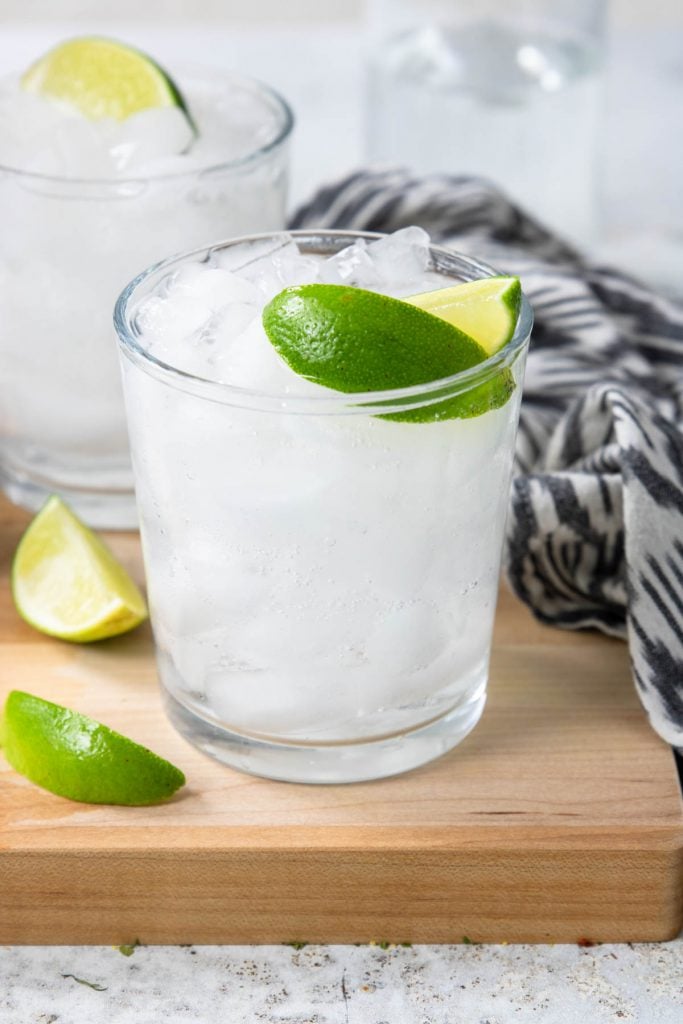 The salty citrus flavor of the silver tequila mixes perfectly with the soda water and lime and makes a perfect summer cocktail!
If you love a (not sweet) tequila cocktail definitely check out my cucumber lime margarita! And if you love a sweeter tequila cocktail, then move over to my blackberry tequila smash or watermelon margarita!
The Tequila
There are 4 different types of tequila you can choose from for your tequila soda:
silver or blanco – the cleanest flavor of citrus and salt.
reposado -more of a sweet oak flavor with hints of citrus
anejo – smokey salty flavor with a caramel finish
joven (mezcal) – a little spicy and smokey with a smooth finish.
For this cocktail I prefer to use a silver or blanco because it's crisp-clean flavor pairs well with the soda/seltzer.
Brands
Since this cocktail doesn't have a lot of extra flavors, make sure you are using quality tequila. This is not the time for a $5.99 bottle! My very favorite tequila is Casamigos (which is around $50 a bottle), although I find that Jose Cuervo Traditional (around $20 a bottle) is very good too.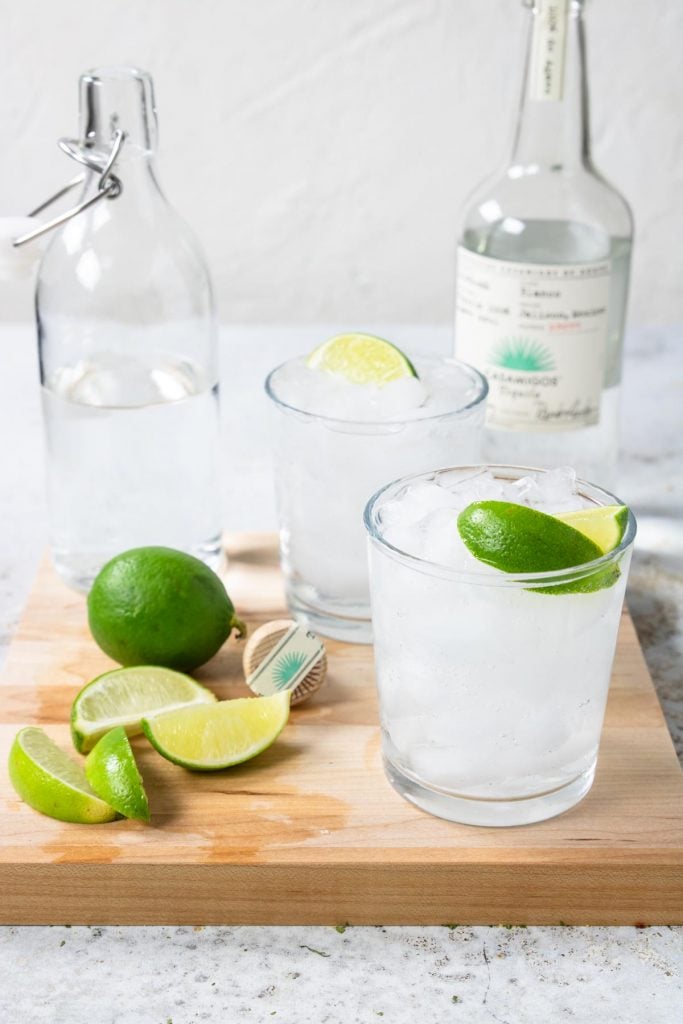 The Lime
In a tequila soda it is traditional to have a wedge or two of fresh lime. However, if lime isn't your jam use whatever citrus you like:
You could also use a combo!
The Soda
The last ingredient is club soda or seltzer water. You can use plain soda water or get crazy and use a lime flavored soda water. The key is to not use a sweet mixer, like 7up or Sprite. You want the crispness of the sparkling water.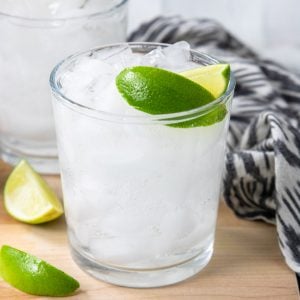 Ingredients
1

oz

tequila

I prefer silver tequila for this drink

3

oz

soda water

club soda, seltzer water or sparkling water

ice
Instructions
Fill a 6-10 oz glass with ice. Pour in 1 oz tequila, squeeze 1-2 fresh lime wedges and drop in the glass, top off with 3 oz of club soda.

Give it a stir and drink your tequila soda!
Did you try this recipe? Connect with me & let me know how it turned out by commenting below!
Jump to Comments
If nutrition facts are provided they are calculated as an estimate to the best of our knowledge.