You finally got that Instant Pot you have been waiting for. Time to make some delicious recipes that will ease you into using your new Electric Pressure Cooker!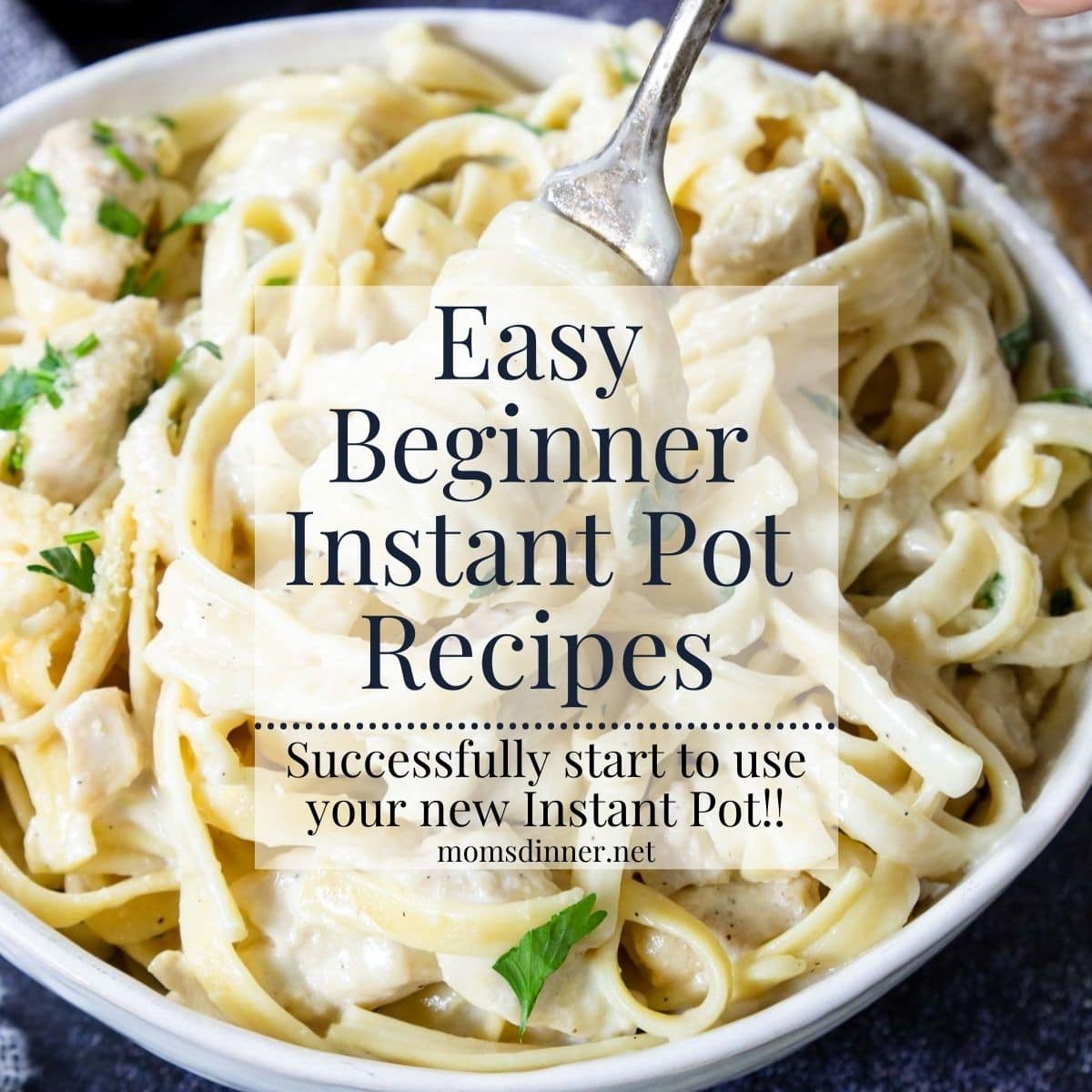 However, now you are scared that you will blow up the house and everything in it. So you haven't used it yet. Don't worry, that is not going to happen! Modern pressure cookers are made with all sorts of protection so they don't blow like the old stovetop versions.
So stop waiting and get it out! Start with the quick water test that is in the Instant Pot Guide Book and you will be ready to go. Especially if you start with these easy to make Instant Pot recipes.
Before you know it you will be ready to convert your family recipes to be made in the Instant Pot. You can pop over to this Instant Pot Cooking Times Guide to help plan cooking times when you are ready!
The Instant Pot I Use
I use the Instant Pot Duo Plus 60 6 quart 9-in-1. The important part here is that I use a 6 quart pot. So my Instant Pot recipes are made to fit into the 6 quart pot or larger.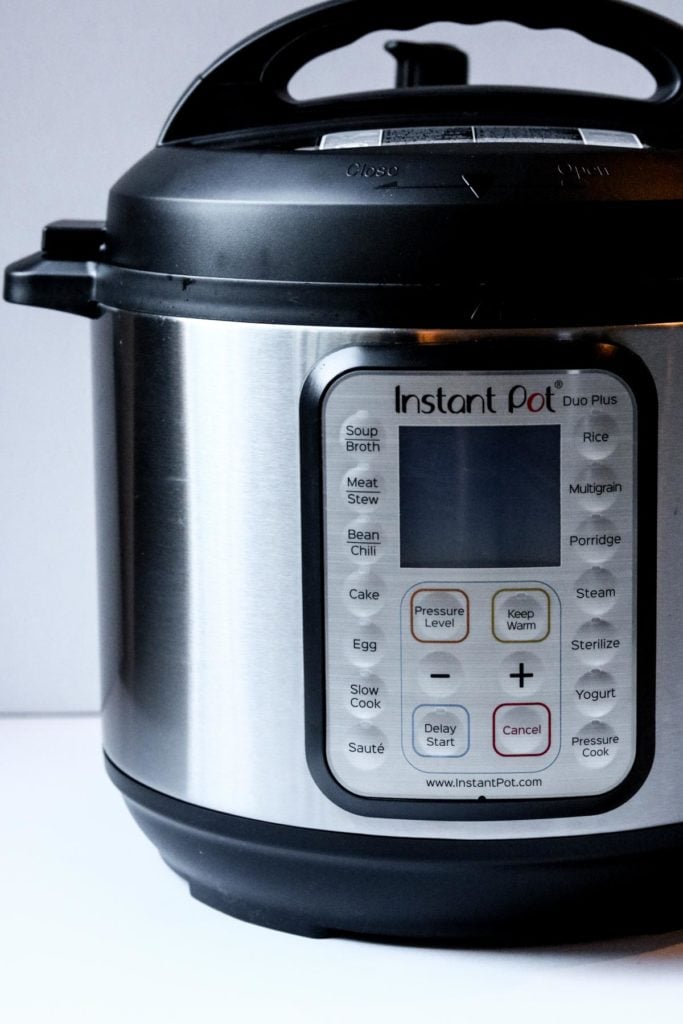 If you have a smaller pot just be aware of the fill line on the inside of your pot and do not fill past that line.
Some Basic Guidelines for Using Your Instant Pot
Here are some basic guidelines that I follow while I am using my Instant Pot:
always make sure the seal ring (silicone ring) on the inside of your Instant Pot lid is securely in place.
remember that you will be releasing pressure after the cooking time is done, which is a lot of pressurized steam. So, make sure you plug it in and have it set in a spot where you can release that pressure.
make sure your lid and pressure vent is free of debris/food, especially on the inside.
when using the sauté mode, make sure to hit cancel before moving on to the pressure cooking modes. I have heard that if you skip this step it can cause a burn warning on your pot.
when browning and sautéing in your pot make sure you deglaze the bottom before moving on to pressure cooking. This helps prevent the burn notice.
do not throw away the guide book or user manual that came with your pot! I still use mine all the time.
Natural Release vs. Quick Release
Natural Release and Quick Release are two terms that you will see in Instant Pot Recipes. They have to do with how you release the pressure that is built up in your pot. Here is what they mean, specifically:
Natural Release– The cooking time is done and as the pot counts down it will slowly release its pressure, naturally. This is obviously the slowest way to release pressure and will take the most time. Once the silver pressure gauge has dropped it is safe to open your pot.
With this method your food is still slowly cooking, which was probably allowed for within the recipe. So if a recipe calls for a natural release, do not do a quick release or your food may not be cooked properly.
Quick Release– The cooking time is done, you turn the pressure valve on the top from seal to vent. (make sure you cover your hand to do this and make sure the vent is free from any obstruction- like cabinets or your face! The steam will come out with force, and is extremely hot!). Once all the steam is released, the silver pressure gauge will drop and you can open your pot. This is the quickest way to release pressure.
There is minimal cooking done during a quick release, which was probably allowed for within the recipe. So if a recipe calls for a quick release, do not do a natural release or your food will be over cooked.
Easy Instant Pot Recipes
So now that you have an Instant Pot, let's get some easy and basic recipes that you can try. These are foolproof recipes that will boost your Instant Pot confidence in no time.
Once you are comfortable with how everything works you can move on to some more complicated Instant Pot recipes like my Instant Pot Cajun Rice with Chicken & Sausage or Instant Pot Pork Roast or my Chicken & Stuffing with Gravy.
Hard Boiled Eggs
There is not an easier recipe than Instant Pot Hard Boiled Eggs. It is as simple as 5-5-5;
5 minute pressure cook, 5 minute natural release and 5 minute ice bath. After that they just about peel themselves, it's crazy!
Beef & Barley Stew
This a great recipe for Beef & Barley Stew. The recipe uses stew meat, which is an inexpensive cut of beef that usually takes a few hours to cook and tenderize. In the Instant Pot the stew meat is fall-apart-tender in 25 minutes!
Turkey Meatballs
If your kids are like mine then they will love this Instant Pot Dinner, and you will love it because it doesn't require any chopping or sautéing. Simply mix the Turkey Meatball ingredients and roll the meatballs. Set your Instant Pot for 10 minutes and dinner is ready!
If you prefer a beef meatball you can jump over to these Instant Pot BBQ Meatballs.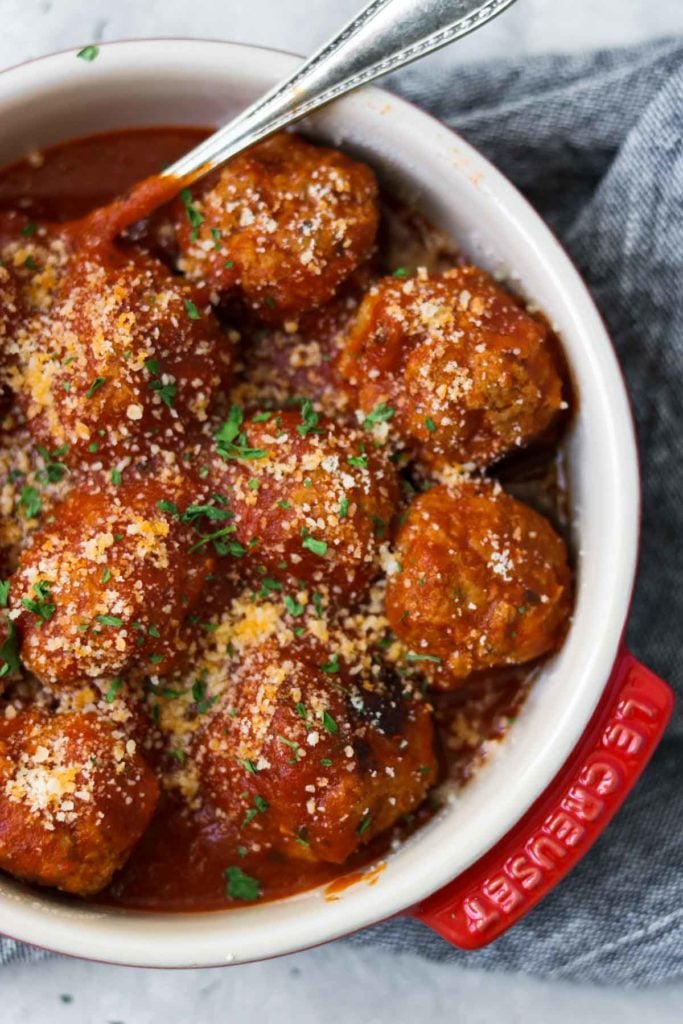 All Purpose Pulled Chicken
This All Purpose Chicken is a great starter recipe for dinner. It is a quick way to make pulled or diced chicken for other recipes- like BBQ Chicken Sandwiches, or my Chicken Enchiladas , Chicken Noodle Soup or BBQ Chicken Pizza.
You can also try this recipe for Instant Pot Shredded Chicken Tacos or Instant Pot Pulled BBQ Chicken! If you prefer to use pork instead of chicken you can use this recipe for Instant Pot Pulled Pork.
Instant Pot Boneless Ribs
This recipe for Instant Pot Boneless Pork Ribs has a few more steps than some of the other recipes, but it is still easy and so delicious! There is some oven time required at the end to caramelize the BBQ sauce on the ribs, but the rest of the cooking is done in the IP and is so easy.
If you are using bone-in ribs, check out this recipe for Instant Pot Ribs.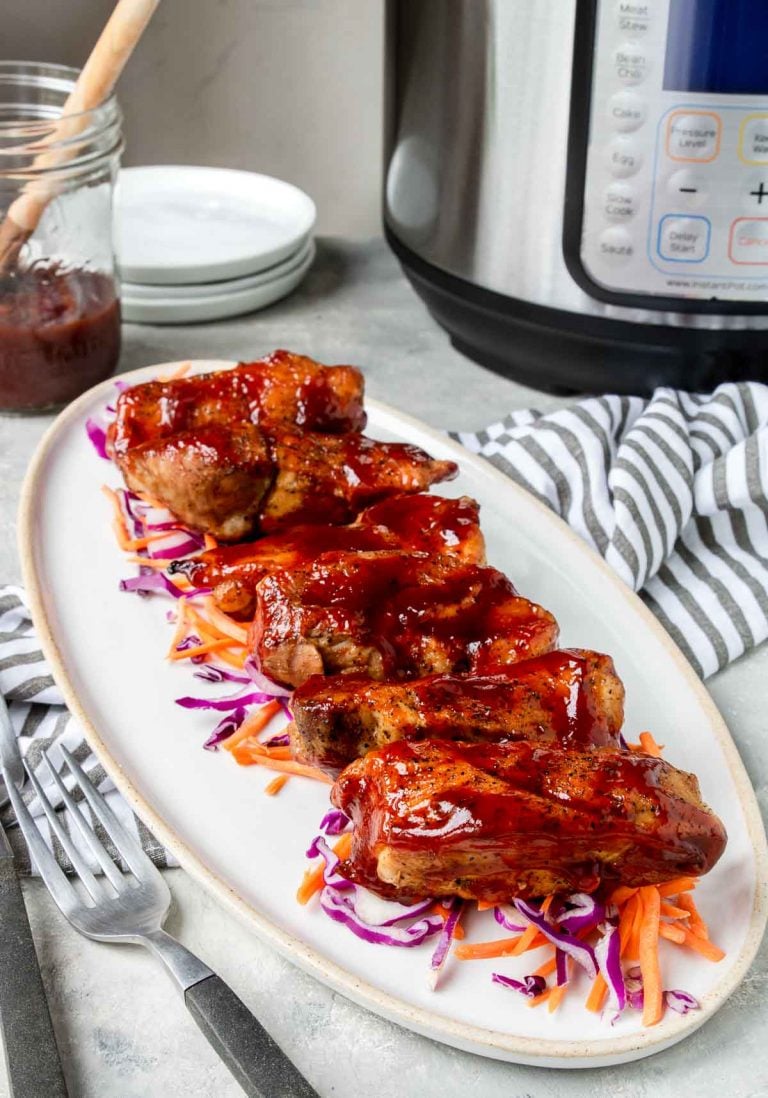 Creamy Potato Soup
This recipe for Creamy Potato Soup requires very little prep AND you will only be setting your Instant Pot for 4 minutes!!! Now that's fast.
Creamy Chicken Alfredo
This is one of my favorite Instant recipes because it is so easy and turns out perfect!
This Instant Pot Chicken Alfredo is a perfect family dinner that everyone will love!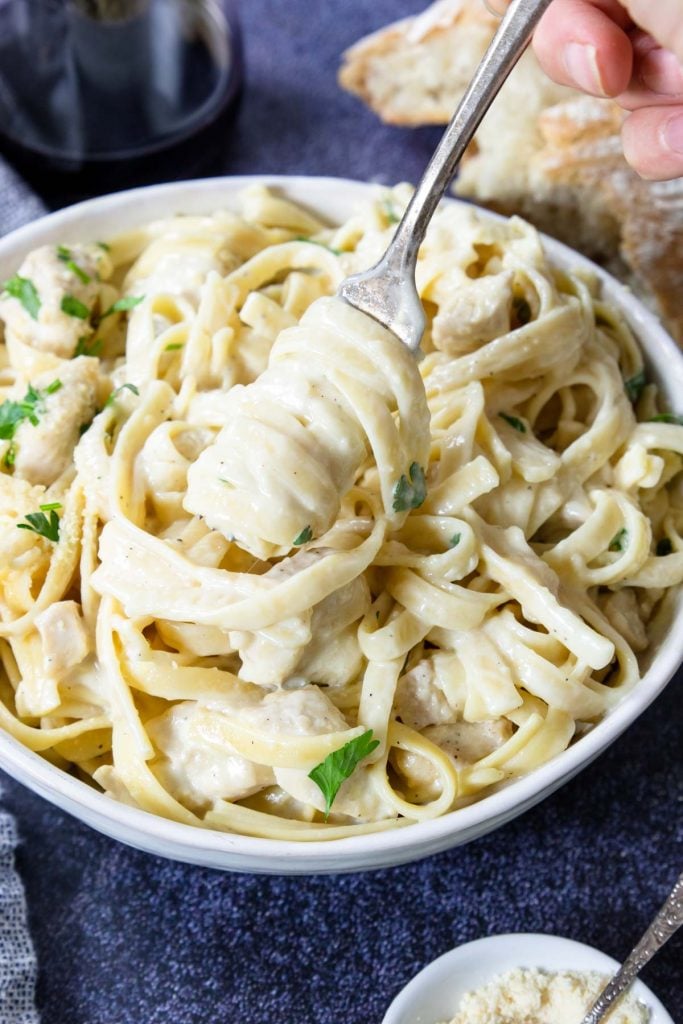 Mashed Potatoes
One of the yummiest side dishes you will make in your Instant Pot are Creamy and Flavorful Mashed Potatoes!
If you prefer sweet potatoes then you can check out this recipe for Instant Pot Mashed Sweet Potatoes.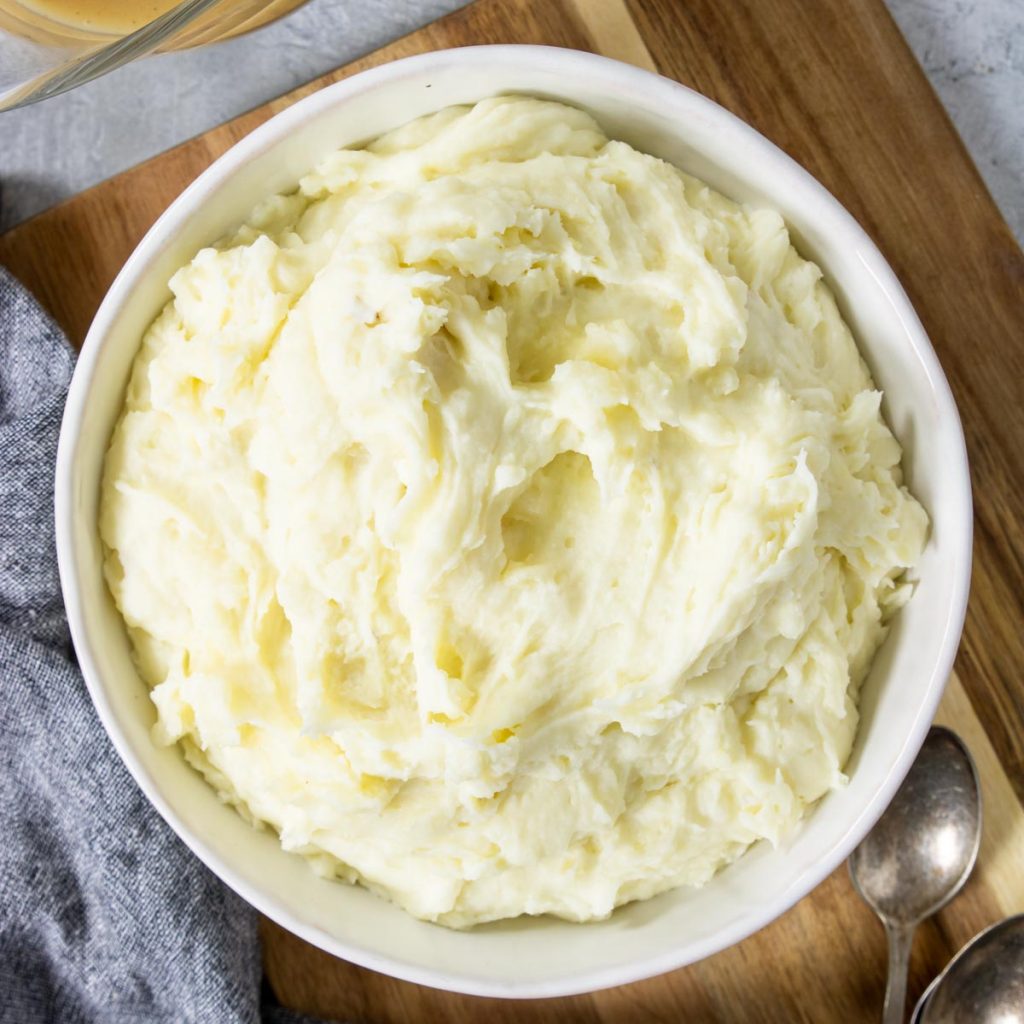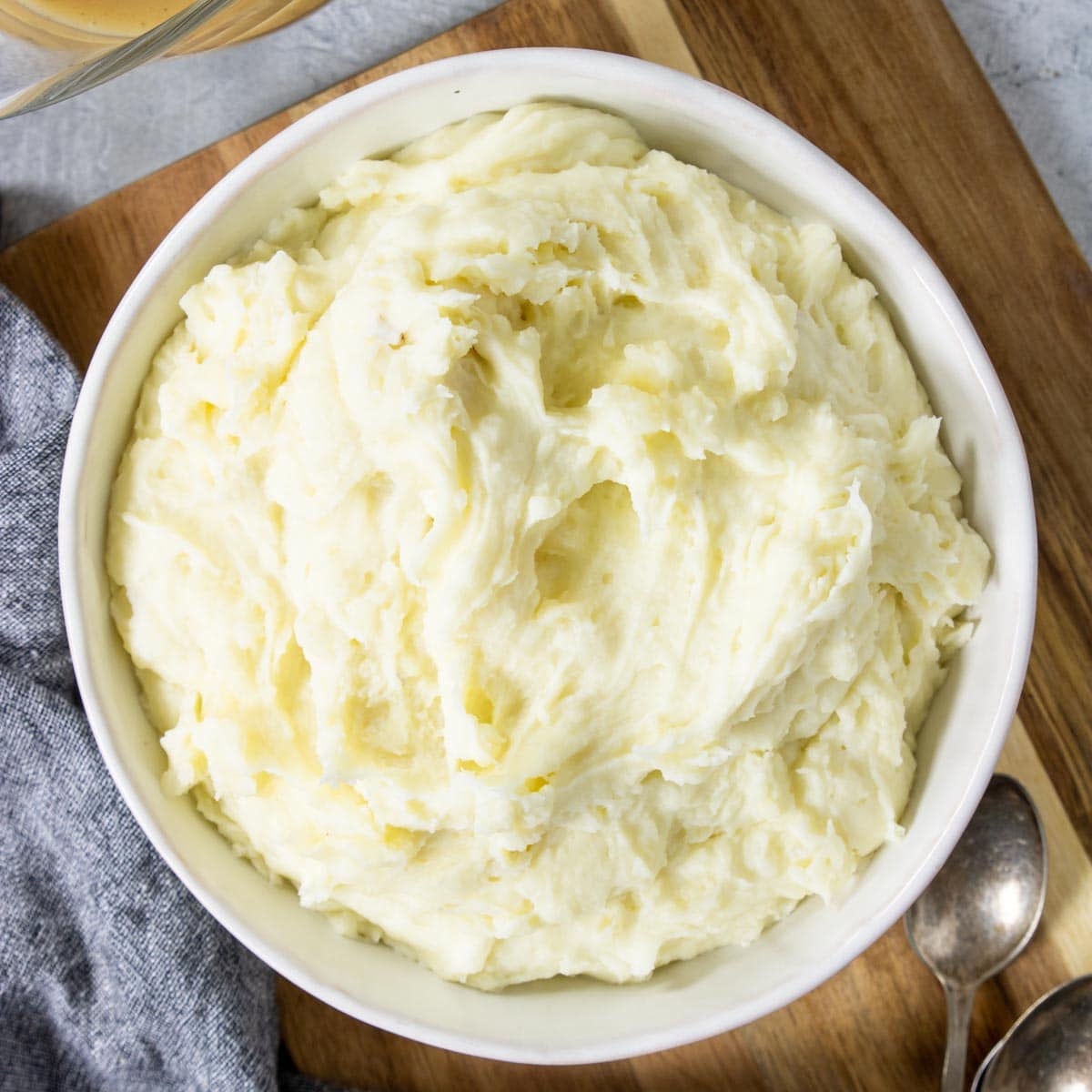 Breakfast: Cinnamon Steel-Cut Oats
This is a great Instant Pot breakfast recipe from Tawnie over at Kroll's Korner. These Cinnamon Steel- Cut Oats are easy to make and will keep in the fridge for breakfast.
Getting Instant Pot Help
I have a couple years experience using a 6 quart Duo Plus Instant Pot. If you ever have questions or need help getting started, don't hesitate to reach out – Susie susie@momsdinner.net!!
Originally posted November 2019 – Copy updated January 2021