Instant Pot Hard Boiled Eggs is a foolproof way to cook hard boiled eggs. You will have cooked eggs that slip out of the shell, every time!
I always struggled to get the perfect hard boiled egg. It would either come out over-cooked or the shell wouldn't peel off without taking part of the egg with it! I even make a confession of this in my Deviled Egg post.
Can you relate?
I tried all the hard boiled egg methods and none of them seemed to be fool-proof, at one point or another they would all fail. That is until I tried the 5-5-5 method of making hard boiled eggs in the Instant Pot!
Yet another reason I SUPER LOVE MY INSTANT POT!
How to Make Instant Pot Hard Boiled Eggs with Easy to Peel Shells
The key to getting the shell of your hard boiled egg to simply slide off is the Instant Pot 5-5-5 method:
5 minutes of pressure cooking time
5 minutes of natural release time
5 minutes in an ice bath
I have made hard boiled eggs this way probably a dozen times and they come out perfect every time, cooked all the way thru with an easy to peel shell!
Easy to Make Hard Boiled Eggs
The 5-5-5 method is so easy that even my husband can do it! Which is saying a lot. He is definitely not a master in the kitchen.
If you passed the Instant Pot water test, then you can make hard boiled eggs. It is actually a great recipe to start with if you are an Instant Pot Beginner.
How to Make Hard Boiled Eggs Using the Instant Pot 5-5-5 Method
Set the trivet that came with your Instant Pot in the bottom of the inner pot. Carefully lay your eggs around the trivet, I usually cook a dozen eggs at a time.
Pour in 1 ½ cups of water.
Close the lid and set the pot to pressure cook, on high, for 5 minutes.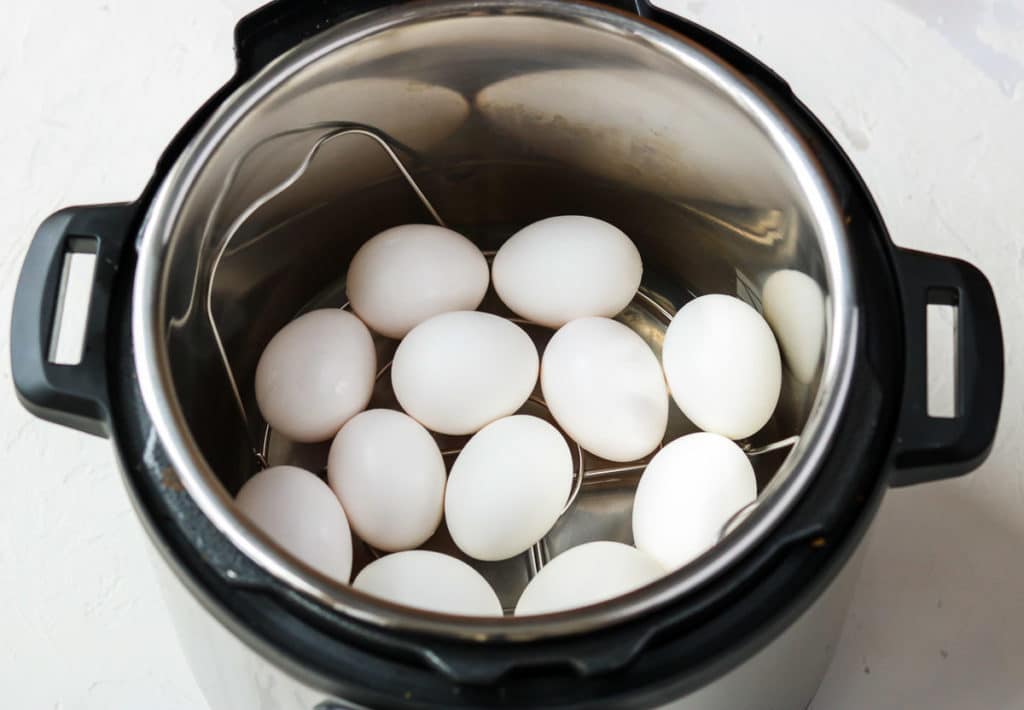 While the eggs cook, prepare an ice bath by filling a large bowl with water and a few cups of ice.
Once the pot is done cooking let it do a 5 minute natural release, then release the rest of the pressure with a quick release.
When all the pressure is released take the lid off and carefully lift the trivet out of the pot and dunk the eggs directly into the ice bath, for 5 minutes.
That's it! They are done, and they are perfect! Go ahead and try to peel one, the peel with slide off almost in one piece!
What to Make with Hard Boiled Eggs
We love to snack on hard boiled eggs with just a little salt, or you can make my Classic Deviled Eggs. These are also perfect for dying eggs with the kids for Easter.
For a great summer or spring dinner these egg salad sandwiches can't be beat. Or if you need a killer side dish try this Potato Salad Recipe!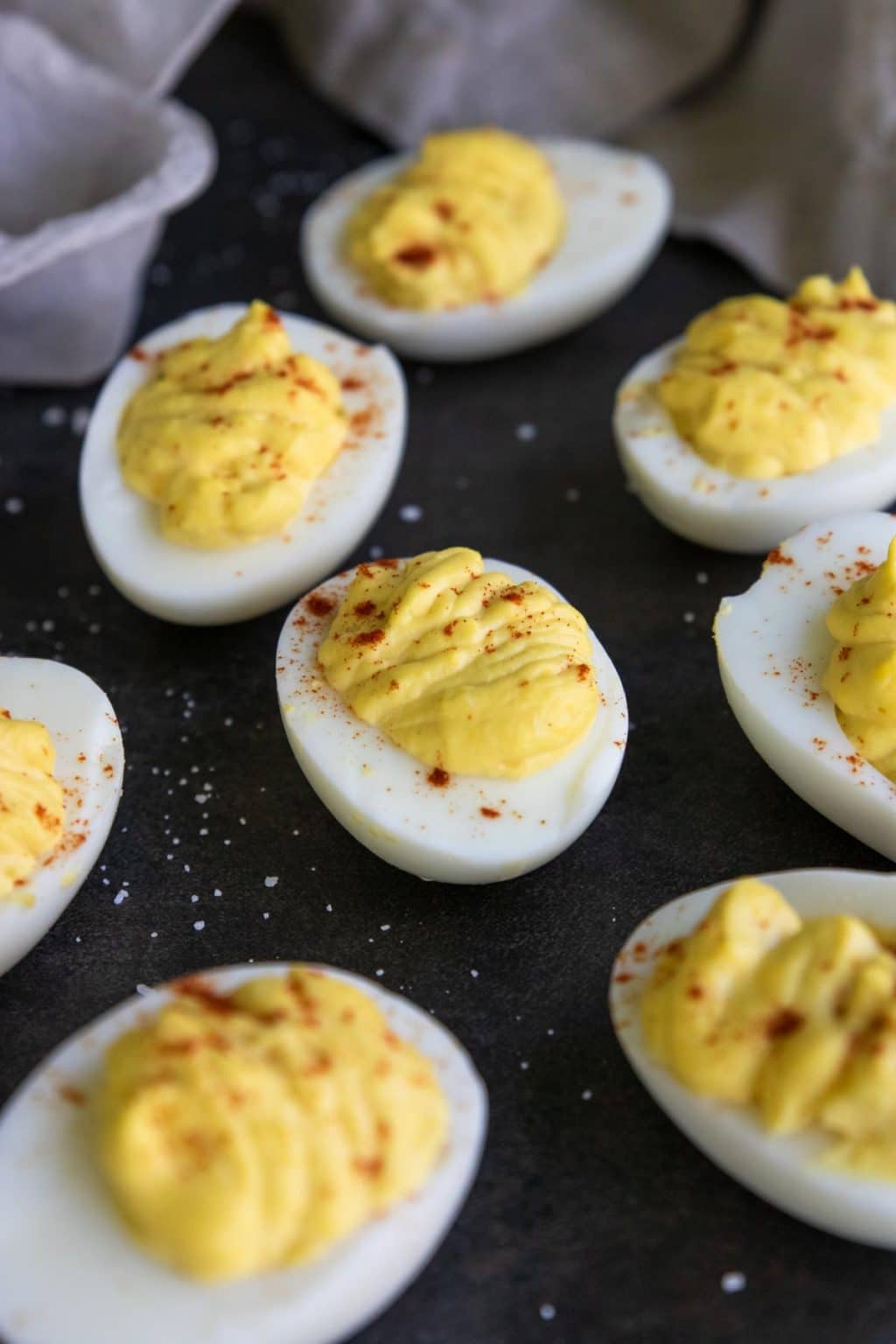 I hope you give Hard Boiled Eggs a try in your Instant Pot.
More LOVED Instant Pot Recipes
---
Did you make this recipe?!
If you make this recipe I would love to hear your review. Pop down to the comment section and connect with me.
Then sign up for our Weekly Newsletter so you never miss a new recipe!
Instant Pot Hard Boiled Eggs
Instant Pot Hard Boiled Eggs is the perfect way to cook your eggs. The shell peels off almost in one whole piece! You will never boil your eggs again after trying this 5-5-5 method.
Print
Pin
Rate
Save
Saved to Grow
Ingredients
12

eggs

1 ½

cups

water

Instant Pot
Instructions
Set the metal trivet that came with your Instant Pot inside the pot.

Carefully lay the eggs on the trivet.

Pour the water into the pot

Close the pot lid and lock the pressure valve to "seal". Set the Instant Pot to pressure cook on high for 5 minutes.

Let the pot do a 5 minute natural release.

Release the remaining pressure with a quick release.

Pull the trivet/eggs out the Instant Pot and place them in an ice bath for 5 minutes. 
Storing
Store in the fridge for up to a week.
Notes:
MAKING MORE EGGS: You can double, triple or quadruple the recipe! Just don't fill the Instant Pot past the "max fill" line inside the pot. You do not need to adjust the time for more eggs. Stick with the 5-5-5
Did you try this recipe? Connect with me & let me know how it turned out by commenting below!
Jump to Comments
If nutrition facts are provided they are calculated as an estimate to the best of our knowledge.