Weekly Meal Planning can be hard. What should we eat this week? What do I need to buy at the store? Let me answer both of those questions with my free weekly meal plan including a printable grocery list (and bonus leftover re-do ideas)!
FAMILY MEAL PLAN
Your family needs to eat, and the job of feeding them lands squarely on your shoulders.
The key to making this job easy is MEAL PLANNING!
Plan all your meals for the week, write out your grocery list, and then head to the store to buy the groceries. Sounds easy enough, but I think a lot of us just end up at the grocery store buying the same things week after week, and then we get home and say "I have nothing to cook for dinner!"
Prevent this from happening now! Sign up for the Mom's Dinner Newsletter and have my Weekly Menu Plan and Printable Grocery List delivered to your email every Friday morning. Cross off the groceries you already have in your kitchen and head to the store completely prepared!
WEEKLY MEAL PLAN #6
I provide 4 delicious and easy dinners, with recipes, that you can make for your family this week. You simply add three more meals and your 7 day family meal plan is done. Here are three dinner categories I recommend adding to your plan :
One night out.
A leftover night (leftover re-do ideas provided below)
Kids Choice night (think pizza, chicken fingers, tacos, spaghetti, or mac n' cheese)
I have other meal plans too, if this one isn't your jam!
Pizza Roll Ups
You will keep your kids happy with this dinner.These Pizza Roll Ups taste like take-out pizza, made at home. Just add a Caesar salad and dinner is done in under 30 minutes. Which makes it perfect for a busy weeknight!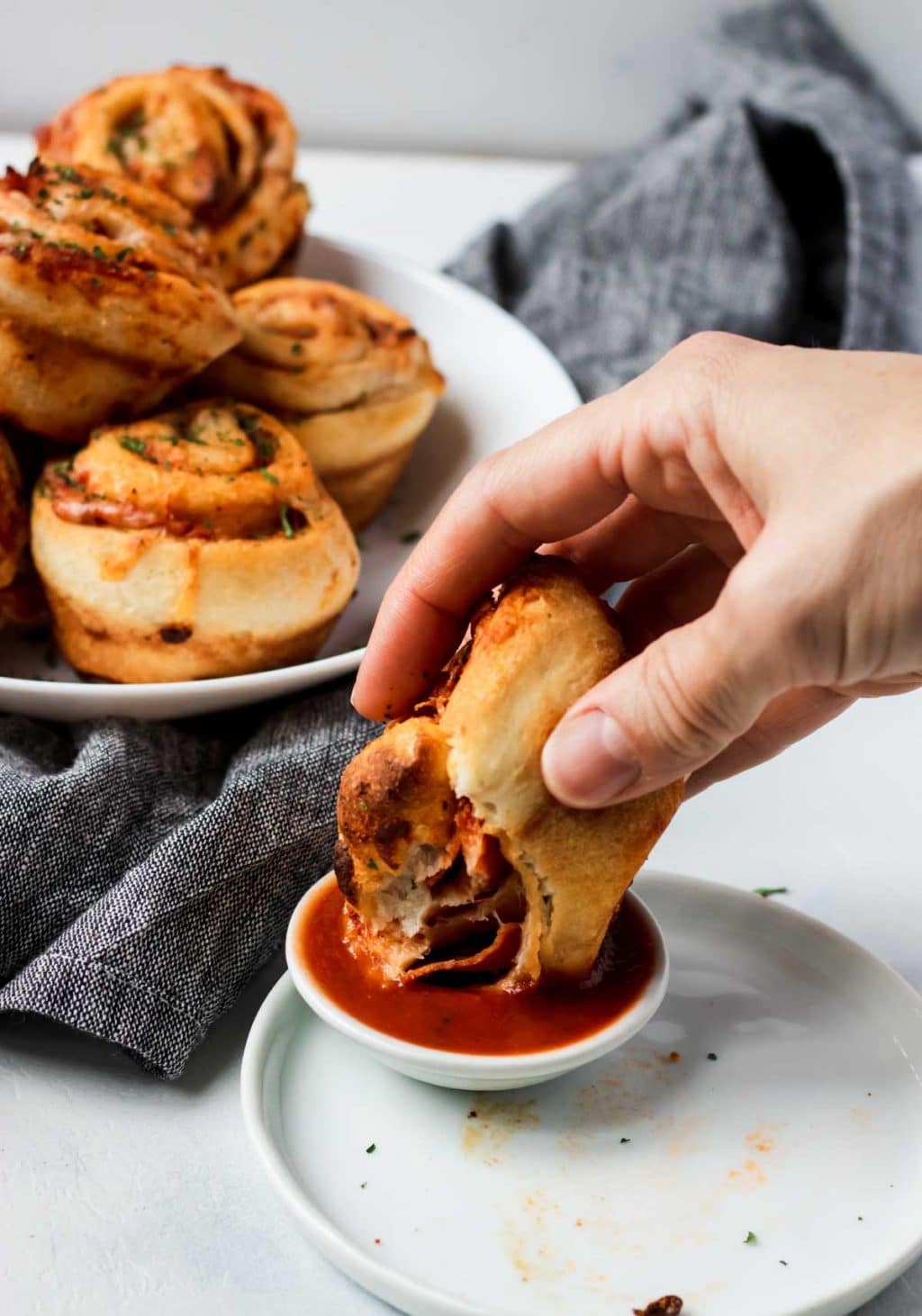 One Skillet Dirty Rice & Beans
Skip all the dishes with this dinner, One Skillet Dirty Rice & Beans. Everything is cooked in one pan and done in just over 30 minutes. This is a pretty filling dinner, so no need to add a side dish here.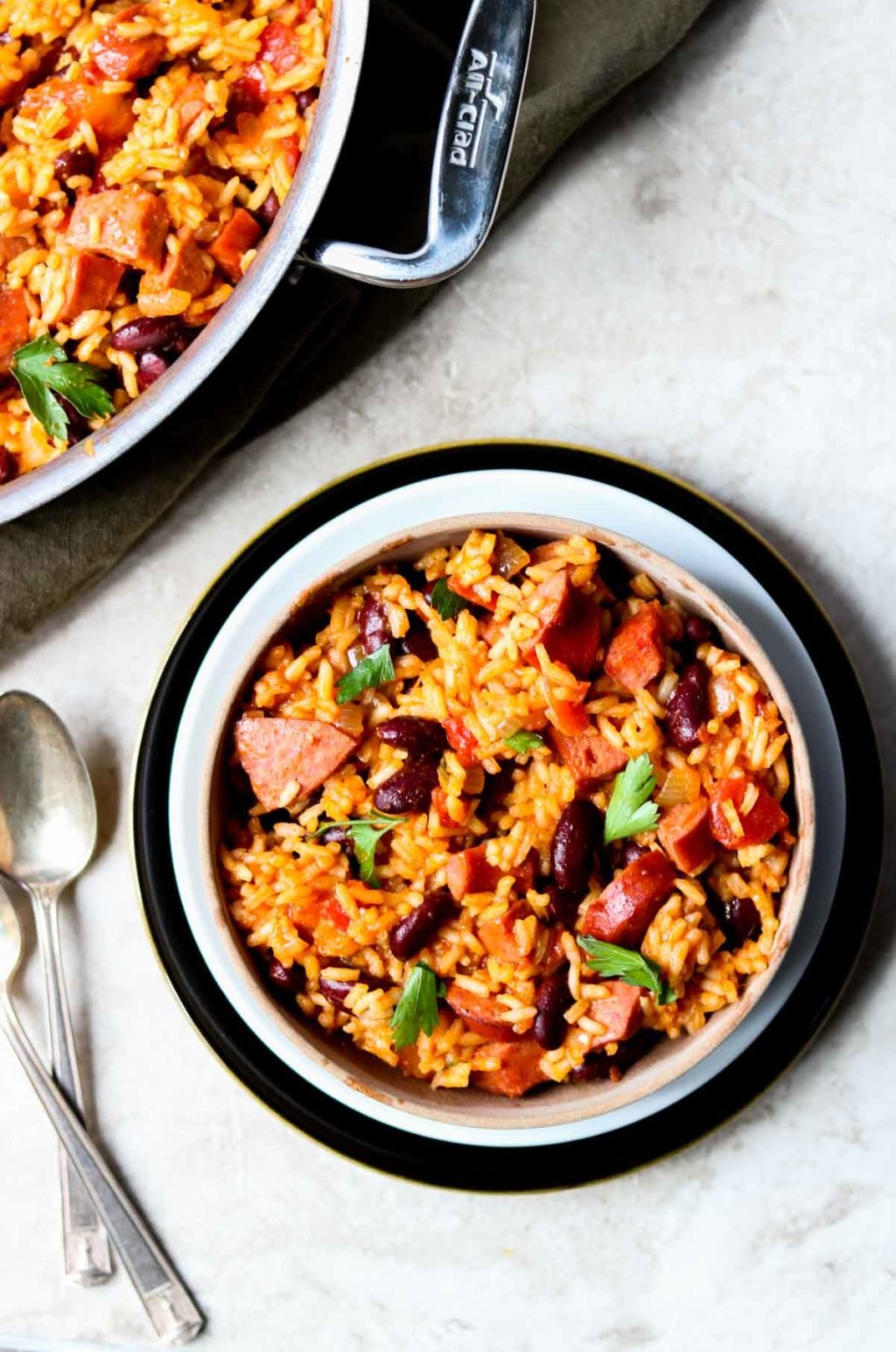 Instant Pot Hamburger Soup
If you love your Instant Pot like I do, then you are going to love this easy recipe for Instant Pot Hamburger Soup. It is full of veggies, perfectly cooked potatoes, and ground beef, all in a tomato/beef broth. This is perfect for all the winter weather we are experiencing (at least here in the Midwest). Just grab some saltine crackers or oyster crackers to serve with this comforting soup.
Perfect Roast Chicken with Herbs
Here is your Sunday Dinner, Perfect Roast Chicken with Herbs from my friend Anna Kate at Project Stepmom. This would pair perfectly with mashed potatoes and my Brussels Sprouts with Bacon. Sit down to this dinner with your family before you start your hectic week!
LEFTOVER RE-DO IDEAS
FREE PRINTABLE GROCERY LIST
Head to the store with confidence that you will end up with groceries to actually make dinner for your family!
Simply cross of the items that you already have in your kitchen, and then add the items you need for the rest of the week (lunches, breakfasts, pantry staples, etc…).
Click on the image below to print the grocery list