There are definitely times when you are not able to leave your house… you are sick, you have a sick child at home, major snow storm, ice storm, quarantine, just to name a few! In these cases you need a meal plan that is easy to make and can be made from items that you have or that you can easily get- whether that is an Amazon delivery, Instacart delivery, or a grocery pick up service.
If you truly need to eat from your pantry and staple items check out this meal plan for Pantry, Frozen, and Staple Items Meal Plan.
Stay At Home Meal Plan
Normally my meal plans are for 4 dinners at home, a leftover night, a kid's choice night, and then one night out. In this case we are assuming that you can't or don't want to go out for dinner.
So this meal plan will include:
Turkey Meatballs and Rice Skillet
Don't we all love an easy one pan dinner!? That is exactly what this is! Everything is made together is one pan, it is healthy (YEAH!), and it's a pretty flexible recipe. You can use ground chicken, ground beef, or frozen meatballs! Serve with fresh or frozen broccoli. Turkey Meatball and Rice Skillet
Easy Chicken and Biscuits
Chicken and Biscuits can be a time consuming dish to make, but not this recipe! It is soooo easy – you will be using store bought biscuits, already cooked chicken, and frozen veggies. Easy Chicken and Biscuits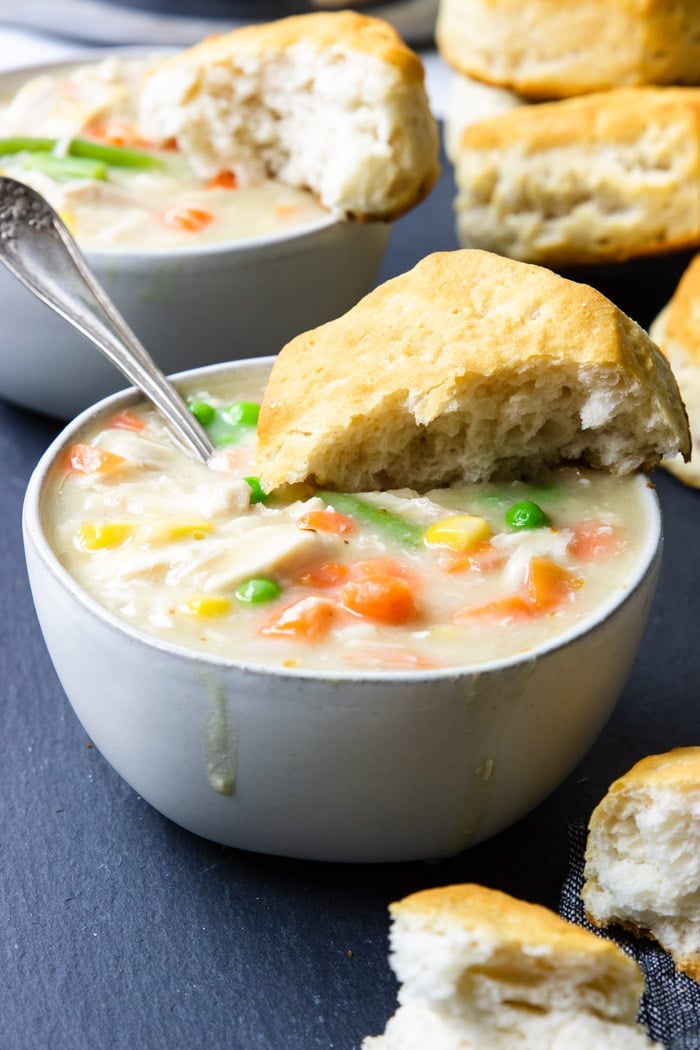 Enchiritos
These are the perfect combo of a little enchilada and a little burrito. Ground beef (or ground chicken or ground turkey), and refried beans are wrapped in a tortilla and smothered in enchilada sauce and cheese. Perfect Mexican dinner. Serve with Mexican rice, chips and salsa. Enchiritos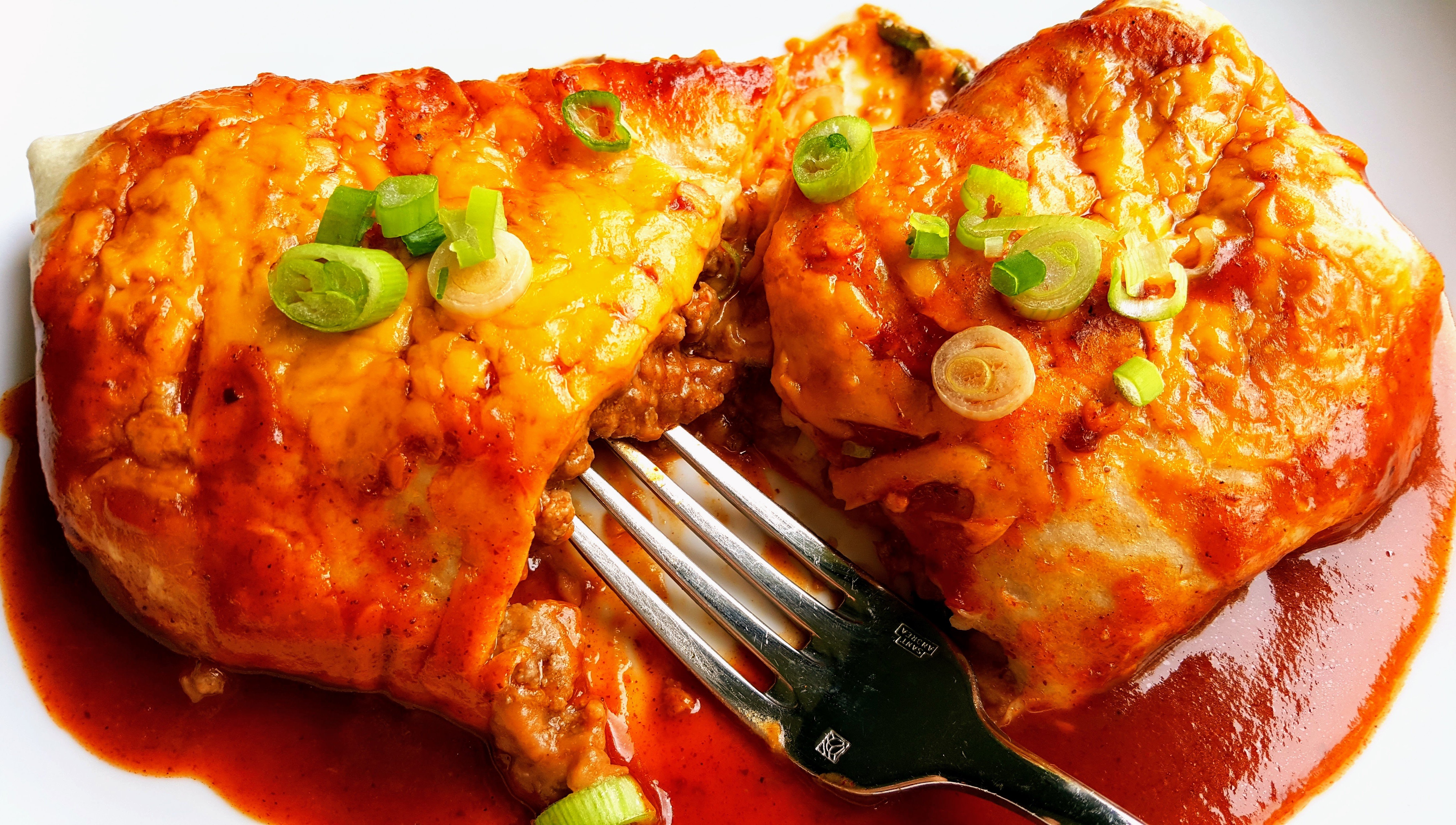 Homemade Sloppy Joes
Just like the classic, but better! Sloppy Joe Sandwiches are made with ground beef mixed in a sauce made mostly from ingredients that are in the door of your fridge. Pile it high on some buns (with pickles, optional but recommended) and cook up some tater tots for a classic dinner! Homemade Sloppy Joes
Spaghetti with Tomato Cream Sauce
Pasta night is a staple, especially if you have kids! This is a super simple recipe for a tomato cream sauce that uses store bought marinara. Keeping it simple! Serve this with some warmed bread or garlic bread and a green salad.
Leftover Night
During the week there will be a point where you may have some leftovers in the fridge. If your family is like mine, then the sound of "leftovers for dinner" immediately becomes tears, here are some ideas for a leftover makeover dinner:
Put leftover turkey meatballs over spaghetti.
Spoon leftover chicken stew over baked potatoes or mashed potatoes.
Turn any remaining sloppy joe mixture into Sloppy Joe Casserole.
Turn the sloppy joe mixture into a rich meat chili and serve over hot dogs for chili dogs!
Add some veggies to the leftover spaghetti for a pasta primavera.
Kids Choice Night
If your kids are anything like mine then kids choice night is going to look something like this:
chicken fingers
grilled cheese
Printable Grocery List
Print this grocery list, go to your kitchen, cross off what you already have, then sit down and make your grocery order! Note that this list does not include the groceries for any of the leftover ideas or kids choice night.