Planning dinner for your family for an entire week can be hard! What should we eat for dinner? What do I need to buy at the store? Let me answer both of those questions with my free weekly meal plan including a printable grocery list (and bonus leftover re-do ideas)!
FREE FAMILY MEAL PLAN
Your family needs to eat, and the job of feeding them lands squarely on your shoulders.
The key to making this job easy is MEAL PLANNING!
Plan all your meals for the week, write out your grocery list, and then head to the store to buy the groceries. Sounds easy enough, but I think a lot of us just end up at the grocery store buying the same things week after week, and then we get home and say "I have nothing to cook for dinner!"
Prevent this from happening now! Sign up for the Mom's Dinner Newsletter and have my Weekly Menu Plan and Printable Grocery List delivered to your email every Friday morning. Cross off the groceries you already have in your kitchen and head to the store completely prepared!
WEEKLY MEAL PLAN #12
I provide 4 delicious and easy dinners, with recipes, that you can make for your family this week. You simply add three more meals and your 7 day family meal plan is done. Here are three dinner categories I recommend adding to your plan :
One night out.
A leftover night (leftover re-do ideas provided below)
Kids Choice night (think pizza, chicken fingers, tacos, spaghetti, or mac n' cheese)
I have other meal plans too, if this one isn't your jam!
Greek Turkey Burgers with Raspberry Mint Aioli
We are getting into some really great grilling weather here in KC. So you know I had to add a grilled dinner recipe to this weeks menu. Grilled Greek Turkey Burgers are bursting with flavor, topped with a Raspberry Mint Aioli and Feta Cheese Crumbles. Serve this with grilled zucchini skewers and store bought pasta salad for a perfect Spring Dinner.
Creamy Chicken Tacos
If there is a way I can incorporate a rotisserie chicken into my weekly meal plan, then I will! It can make really quick (and delicious) work of meal prep. You will love this recipe for Creamy Chicken Tacos. Serve it on warmed tortillas or just grab some chips and dig in.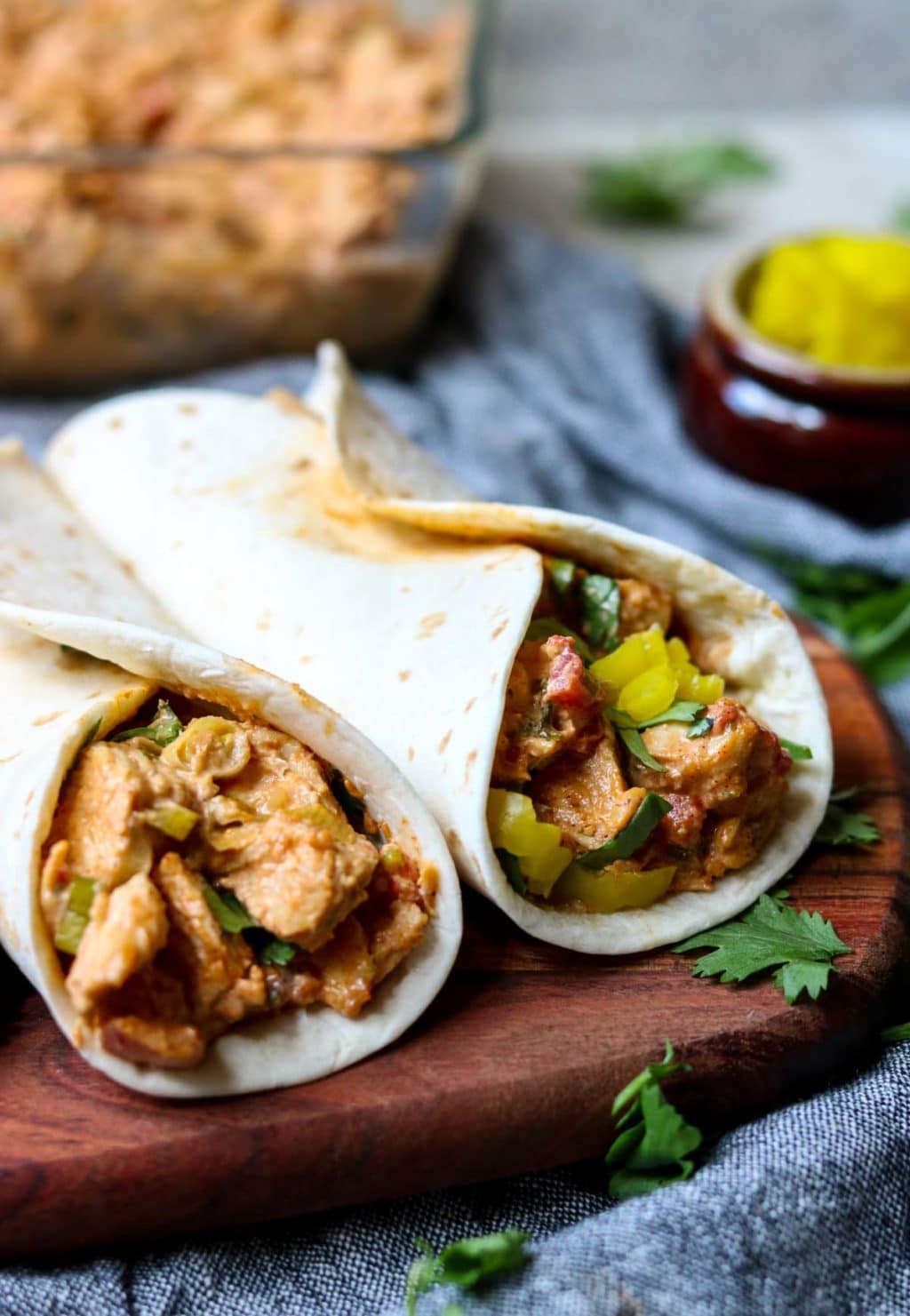 Steak Soup – Instant Pot
I know we are moving into the Spring months, but there are definitely still a few days that can get chilly! Plan to have this Instant Pot Steak Soup on a colder day. We need to get our soup fill before it is 100 degrees outside!
Serve this with saltine crackers &/or warm ciabatta bread.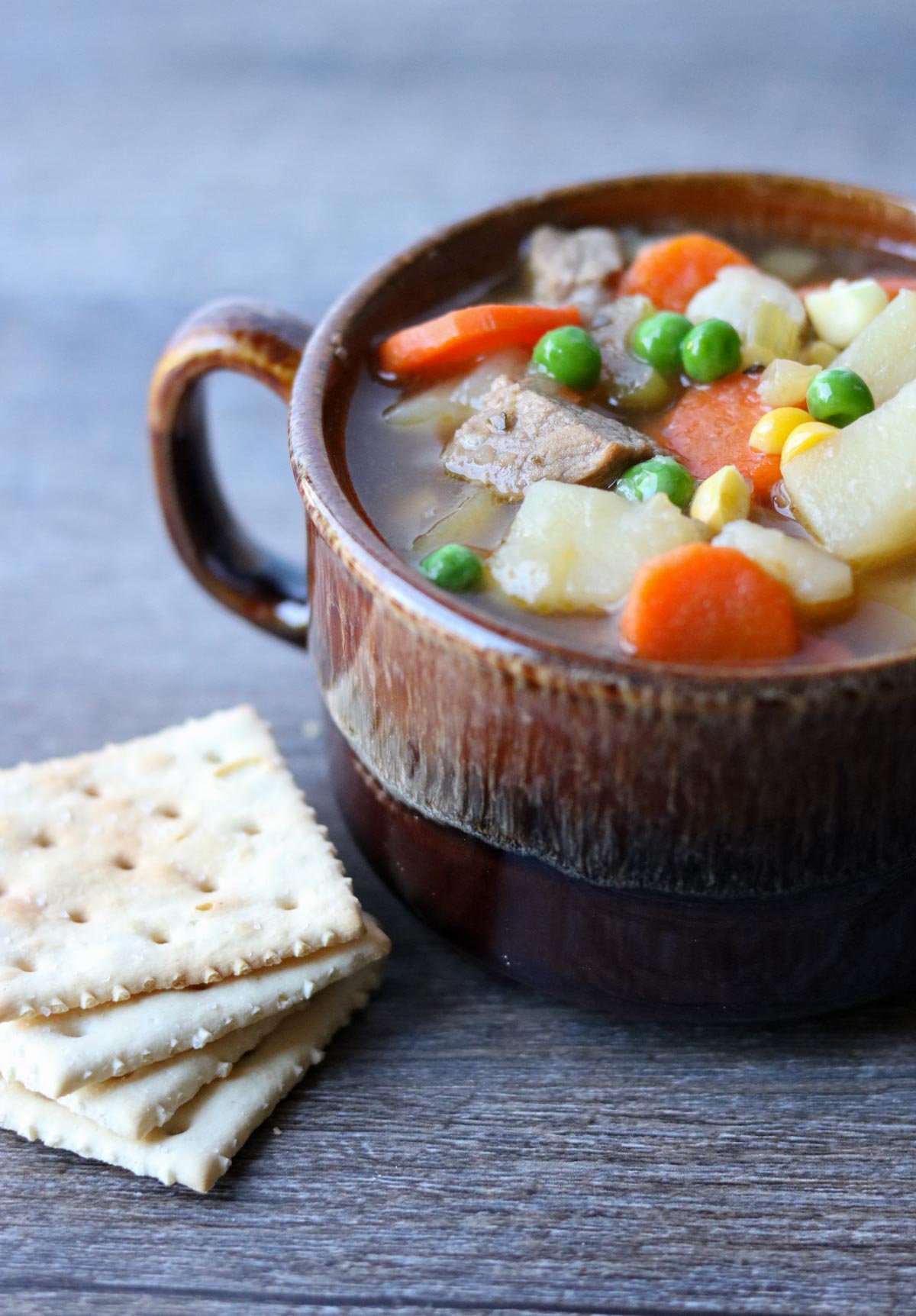 Shrimp Scampi Alfredo
Just a few more weeks if you are following "Fish Friday" during Lent. This is a great recipe for Shrimp Scampi Alfredo from Krolls Korner.
Serve a green salad and some garlic bread on the side. Pour a glass of wine and enjoy your Friday night!
Leftover Re-Do Ideas
Extra turkey burgers always make a great classic cheeseburger- just add cheese, lettuce, tomato, ketchup and mustard.
Stir a little pesto and some roasted veggies into any leftover Shrimp Scampi Alfredo for a creamy pesto shrimp primavera.
Make chicken nachos with leftover creamy chicken taco filling. Pile the filling on top of tortilla chips, top with black beans, cheese, cilantro, black olives, tomatoes, and pickled jalapenos.
The steak soup will just get better with time (like chili) so I would eat that leftover just as is!
FREE PRINTABLE GROCERY LIST FOR YOUR MEAL PLAN
Head to the store with confidence that you will end up with groceries to actually make dinner for your family!
Simply cross of the items that you already have in your kitchen, and then add the items you need for the rest of the week (lunches, breakfasts, pantry staples, etc…).
Click on the image below to print the grocery list