Planning dinner for your family for an entire week can be hard! What should we eat for dinner? What do I need to buy at the store? Let me answer both of those questions with my free weekly meal plan including a printable grocery list (and bonus leftover re-do ideas)!
FREE FAMILY MEAL PLAN
Your family needs to eat, and the job of feeding them lands squarely on your shoulders.
The key to making this job easy is MEAL PLANNING!
Plan all your meals for the week, write out your grocery list, and then head to the store to buy the groceries. Sounds easy enough, but I think a lot of us just end up at the grocery store buying the same things week after week, and then we get home and say "I have nothing to cook for dinner!"
Prevent this from happening now! Sign up for the Mom's Dinner Newsletter and have my Weekly Menu Plan and Printable Grocery List delivered to your email every Friday morning. Cross off the groceries you already have in your kitchen and head to the store completely prepared!
WEEKLY MEAL PLAN #11
I provide 4 delicious and easy dinners, with recipes, that you can make for your family this week. You simply add three more meals and your 7 day family meal plan is done. Here are three dinner categories I recommend adding to your plan :
One night out.
A leftover night (leftover re-do ideas provided below)
Kids Choice night (think pizza, chicken fingers, tacos, spaghetti, or mac n' cheese)
I have other meal plans too, if this one isn't your jam!
Spring Egg Cups
We are going to celebrate the beginning of Spring the best way I know how, with food! Spring Egg Cups highlight one of my favorite spring foods, asparagus. Also, breakfast for dinner always is a hit at my house. Now don't get the wrong idea, you know my kids are not about to eat mushrooms and asparagus, and that is not a battle that I am going to fight. Instead I will make a few egg cups that are just egg and cheese- for my picky little eaters.
Serve this with fresh fruit (strawberries, grapes, blueberries- whatever is on sale), and pan fried hash browns.
Instant Pot Beef & Broccoli
I am so excited to try this Instant Pot Beef and Broccoli recipe from my friend Andrea at Howe We Live. She makes amazing (healthy) recipes and I know this one is going to be SO good! She even includes an interesting tip in the post for tenderizing (cheaper cuts) of beef.
Serve this with white, brown, basmati, or cauliflower rice, or even quinoa for a little extra protein.
Pizza Roll Ups
The kid's fave- Pizza Roll Ups make the menu this week, for my sanity! Serve these with a side salad or caesar salad.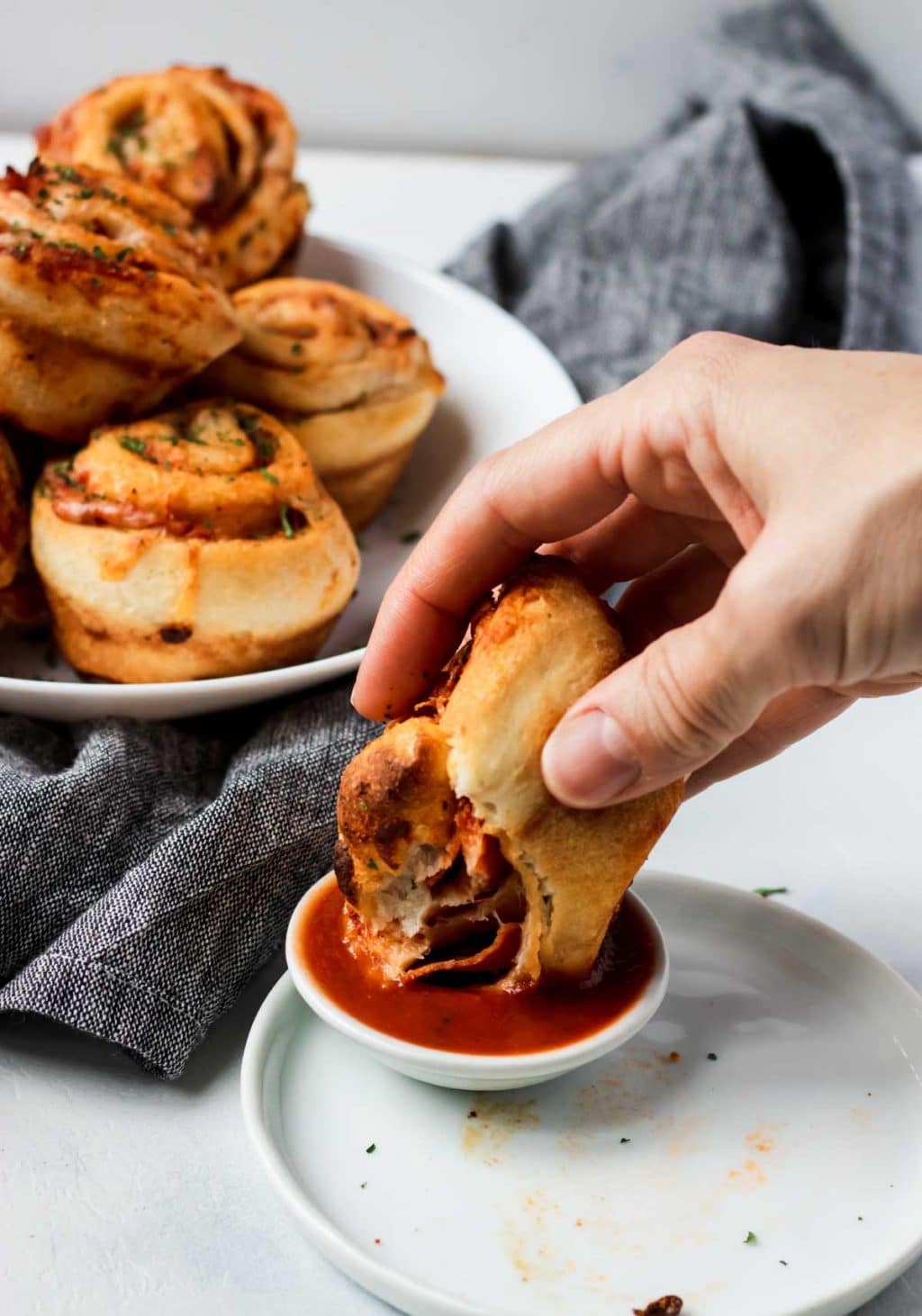 Instant Pot Quinoa Sweet Potato Chili
You know I had to include the new Quinoa Sweet Potato Chili recipe in the menu for the week! This is a great Spring time chili since it is a little lighter than a traditional chili. Serve this with, you guessed it, Best Ever Cornbread (or Indulgent Cinnamon Buns, if you like cinnamon rolls with your chili!).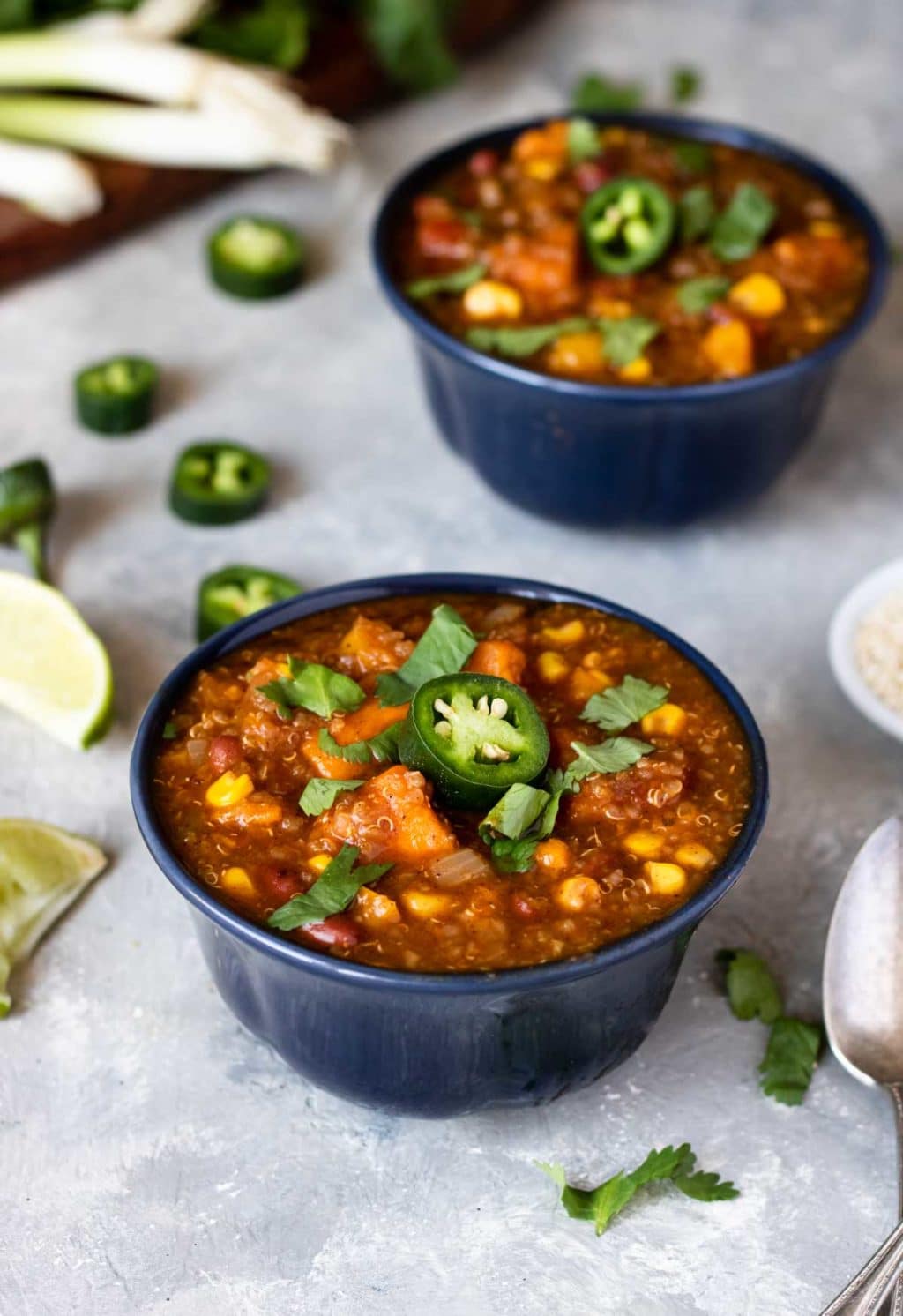 Leftover Re-Do Ideas
Chop up leftover egg cups, warm them up in a flour tortilla topped with cheese. Breakfast burritos are on the menu tonight!
Love hot dogs? (I totally do)…. Top your hot dogs with a little quinoa sweet potato chili, cheese, and some jalapenos for Chili Dogs.
If you only have a little beef and broccoli left, bulk it up with some extra stir fry veggies (frozen or fresh).
Who doesn't love leftover pizza- no re-do required there! BUT I will tell you they make an amazing school/sack lunch.
FREE PRINTABLE GROCERY LIST FOR YOUR MEAL PLAN
Head to the store with confidence that you will end up with groceries to actually make dinner for your family!
Simply cross of the items that you already have in your kitchen, and then add the items you need for the rest of the week (lunches, breakfasts, pantry staples, etc…).
Click on the image below to print the grocery list