Planning dinner for your family, especially in the summer, can be hard! It's hot out, you are tired from a long day, and kids are picky!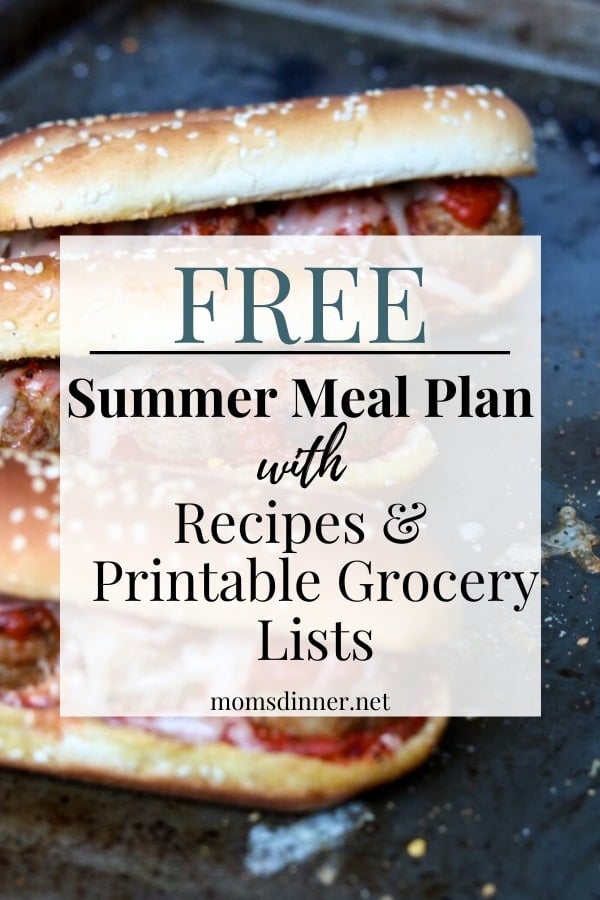 What should we eat for dinner? What do I need to buy at the store? Let me answer all of those questions with my free weekly meal plan including a printable grocery list (and bonus leftover re-do ideas).
Family Meal Plan
Your family needs to eat, and the job of feeding them lands squarely on your shoulders.
The key to making this job easy is MEAL PLANNING!
Plan all your meals for the week, write out your grocery list, and then head to the store to buy the groceries. Sounds easy enough, but I think a lot of us just end up at the grocery store buying the same things week after week, and then we get home and say "I have nothing to cook for dinner!"
Prevent this from happening now! Sign up for the Mom's Dinner Newsletter and have my Weekly Menu Plan and Printable Grocery List delivered to your email every Friday morning. Cross off the groceries you already have in your kitchen and head to the store completely prepared!
Summer Meal Plan
This week I provide 4 delicious and easy dinners, with recipes, that you can make for your family. You simply add 3 more meals and your 7 day family meal plan is done. Here is how I recommend planning your week :
Four nights of dinner from the meal plan.
One take out night.
A leftover night (leftover re-do ideas provided below)
Kids Choice night (think pizza, chicken fingers, tacos, spaghetti, or mac n' cheese)
I have other meal plans too, if this one isn't your jam! Especially the meal plan #16 is another great summer dinner plan!
Chili Lime Turkey Burgers
Turkey burgers don't have to suck! Flavor the turkey really well with lime, green chilies and spices, then top with a little guac and/or pico de gallo. Serve this up with some tortilla chips or fries.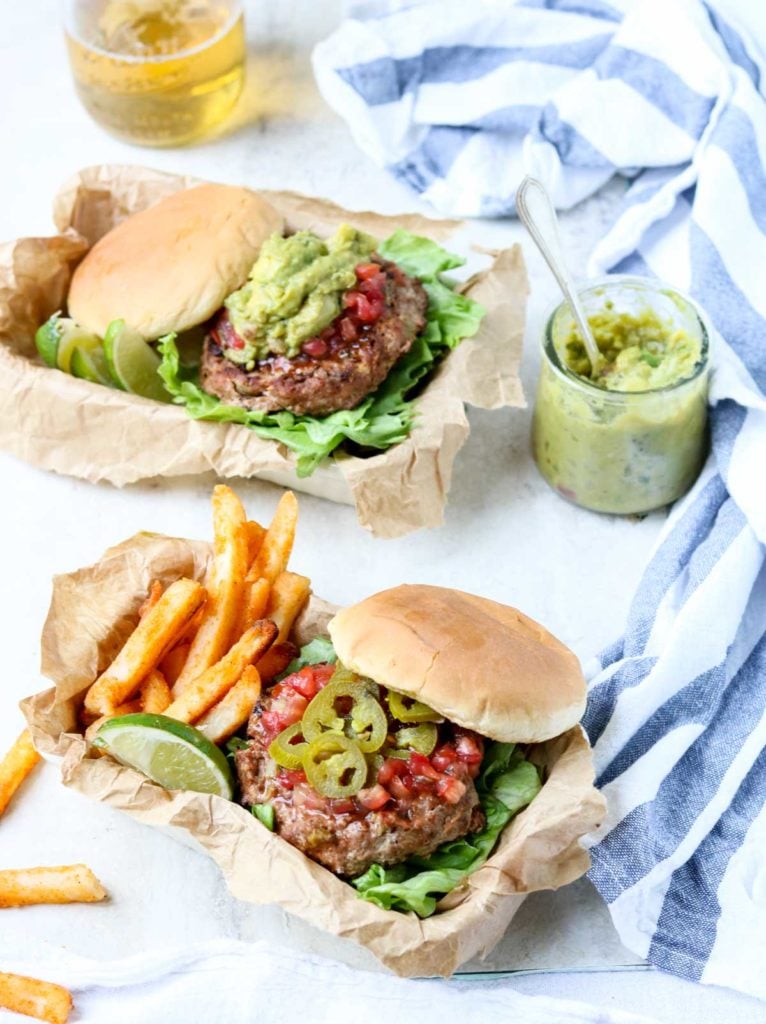 Grilled Chicken with Veggies & a Horseradish Cream Sauce
On a nice summer night get the grill going and make dinner completely on the grill. This grilled chicken with grilled veggies is an amazing summer dinner option!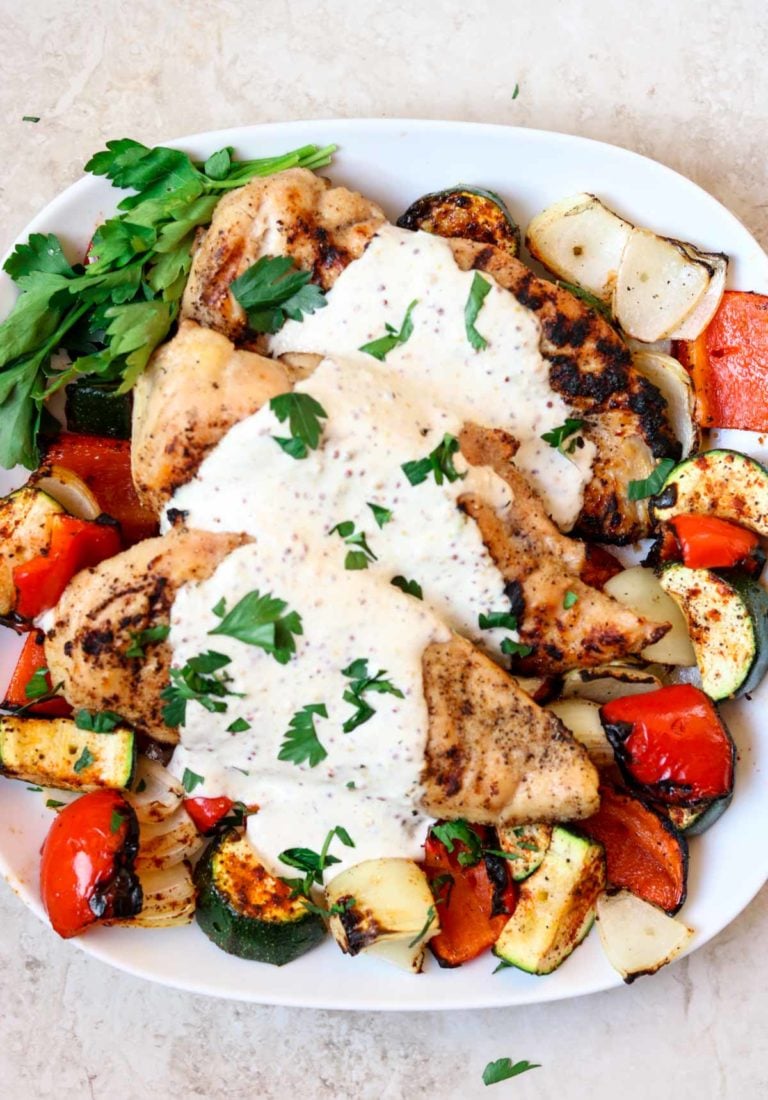 Instant Pot Boneless Ribs
Ribs are a summer staple, especially here in Kansas City! But not all of us have a smoker to make ribs low and slow (but if you do, check out this rib recipe). I love making boneless ribs in my instant pot! They come out completely tender and flavorful. Serve this with some coleslaw and chips for a super easy summer dinner!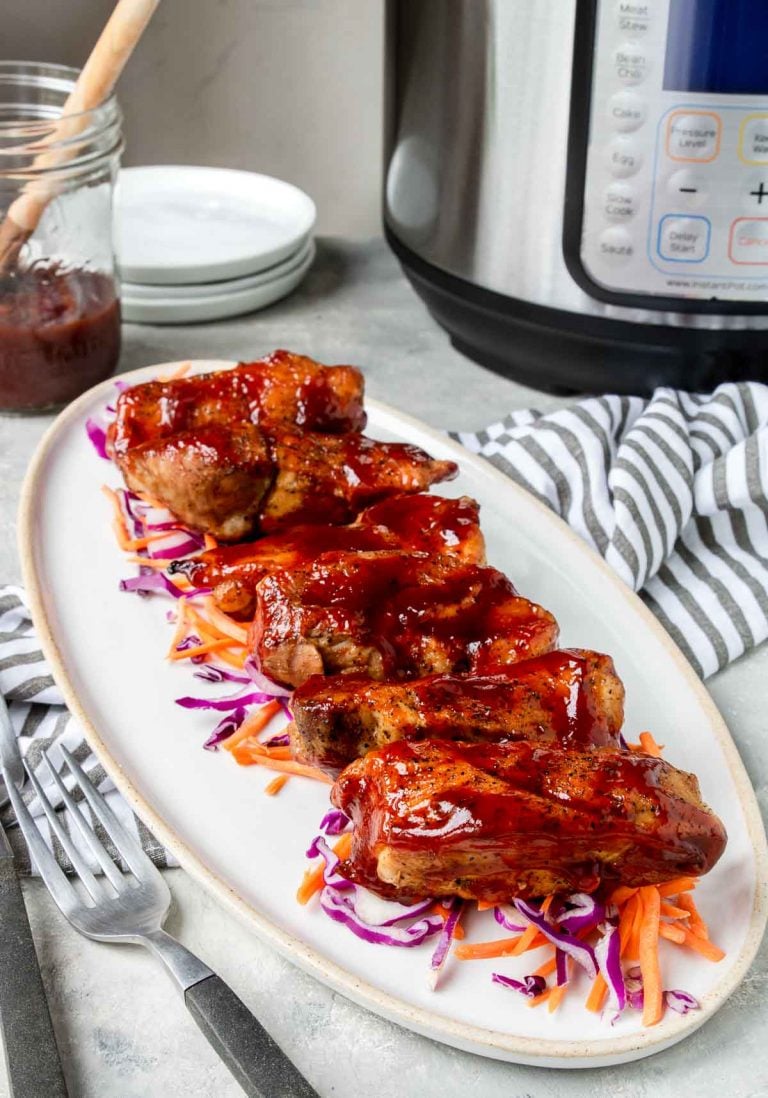 Meatball Sub (From Frozen Meatballs)
No, you will not be making your own hand rolled meatballs for this recipe… it's summer!!! You have better things to do, like laying by the pool. This recipe calls for your favorite frozen store-bought meatballs! I think even your picky kids will like these Meatball Subs, serve it up with some raw veggies and chips.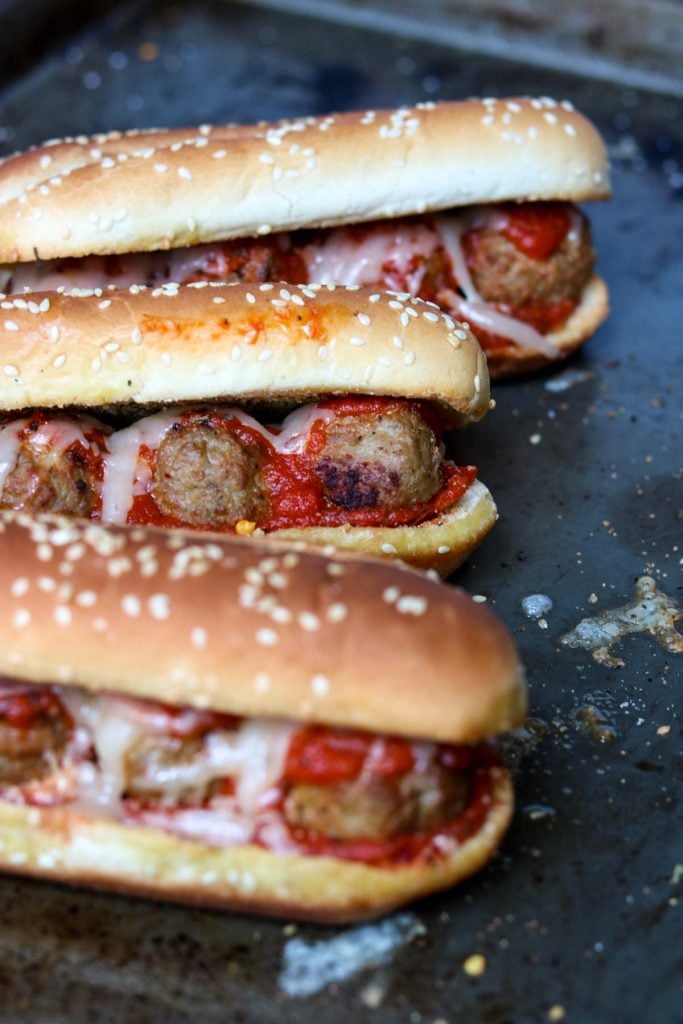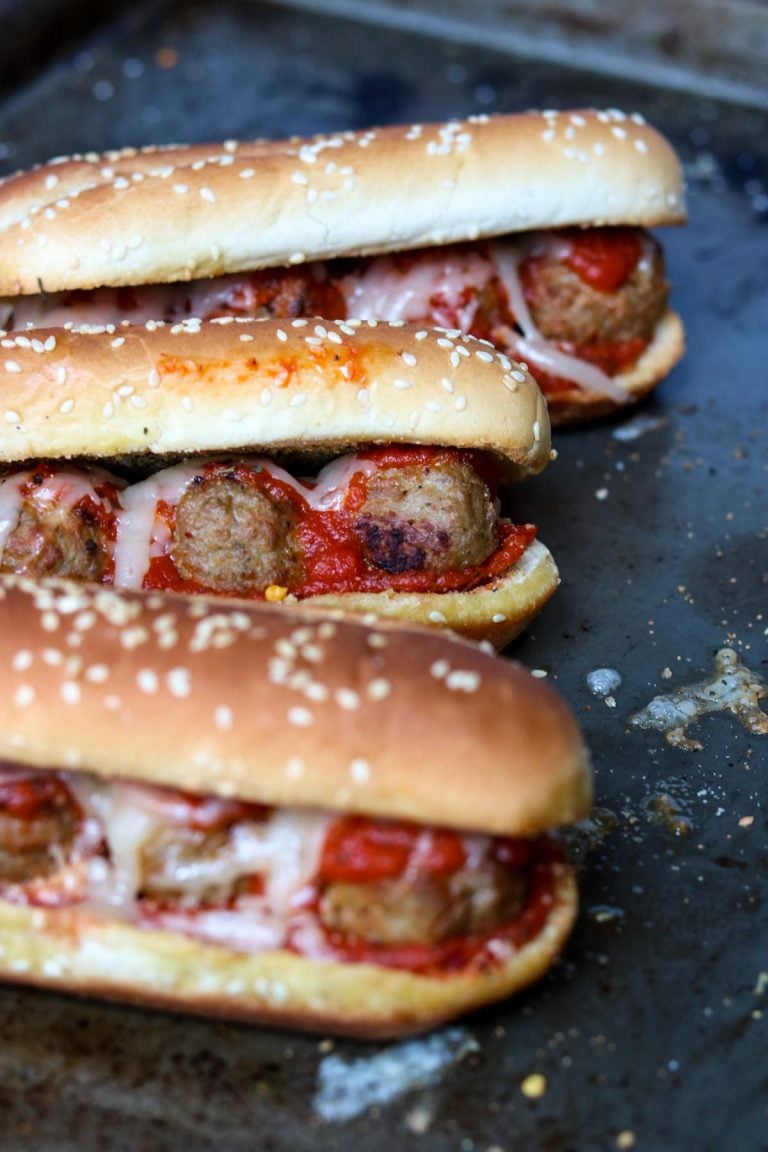 Leftover Re-Do Ideas
Shred leftover ribs to make – nachos, tacos, or bbq pizza.
Whole ribs make amazing bbq sandwiches, top with leftover coleslaw
Grilled Chicken can be shredded and made into quesadillas, bbq chicken pizza, or bbq chicken sandwiches
Whole grilled chicken breasts make amazing sandwiches.
Still have some meatballs? Top off some spaghetti!
Free Printable Grocery List
Head to the store with confidence that you will end up with groceries to actually make dinner for your family!
Simply cross of the items that you already have in your kitchen, and then add the items you need for the rest of the week (lunches, breakfasts, pantry staples, etc…).