After a huge feast during the holiday season, it's common to have some leftover ham or even a ham bone. The last thing you want to do is let it go to waste! These 35 tasty leftover ham recipes are the perfect way to make the most of your extra ham.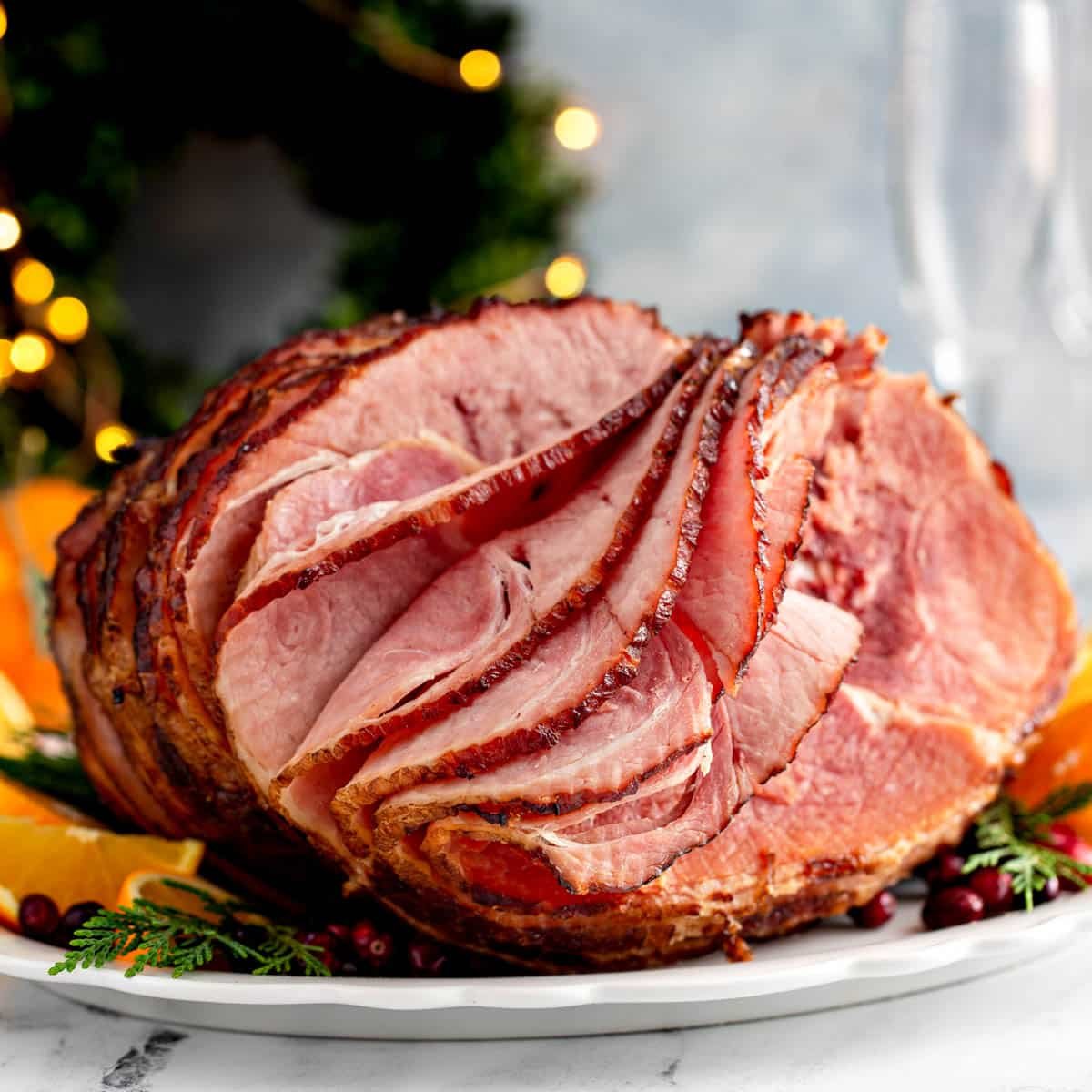 Ham is a common centerpiece on dining tables during holidays such as Easter and Christmas. Since these are huge feasts with a ton of yummy side dishes, it is very likely that you will have quite a bit of ham leftover.
Fortunately it can be repurposed for other meals the following day, or even months if you freeze the leftover ham.
These are curated recipes that don't suck!!! You can choose any of these and know that you will have a great recipe for your leftover ham.
Here are 35 of my favorite recipes to use up your leftover ham.
1. Leftover Ham and Cheese Waffles
2. Leftover Ham and Egg Breakfast Casserole
3. Leftover Ham and Egg Cups
4. Eggs in a Hole with Ham
5. Smoked Ham Breakfast Hash
6. Croque Madame Bake
7. Bake Ham and Cheese Rolls
8. Leftover Ham and Potato Chowder
9. Ham and Cheese Sliders
10. Split Pea Soup
11. Instant Pot Red Beans and Rice
12. Shrimp Carbonara (sub ham for the bacon)
13. Ham Soup
14. Ham Balls
15. Ultimate Scalloped Potatoes and Ham
16. Green Beans and Potatoes with Ham
17. Pressed Italian Sandwiches
18. Chicken Cordon Bleu
19. Monte Cristo Sandwich
20. Quick Ham and Bean Soup
21. Hawaiian Toast
22. Creamy Ham and Pea Salad
23. Ham Salad
24. Hoppin' John
25. BBQ Hawaiian Pizza
26. Cobb Salad (sub ham for the chicken)
27. Mac and Cheese + Ham
28. Ham and Potato Croquettes
29. Ham and Cheese Dip
30. Ham Tetrazzini
31. Dirty Rice and Beans
32. Ham Fried Rice
33. Creamy Cajun Pasta
34. Corn Chowder + Ham
35. Ham + Cheesy Rice
I hope you love all these leftover ham recipes. Leave a comment below and let me know which one you chose! Or if you have your own way to use up leftover ham, share that too!