Does anyone else feel like May is busier than December!? It seems like in December we create our own chaos by trying to find the best gift and make it the most magical Christmas yet! But in May it feels like all the chaos comes from outside sources: end of year parties, graduations, weddings, camp sign ups, spring planting, summer planning, vacation planning, birthday parties…. it goes on and on!
I am ready for lazy summer days. But I'm not sure this summer is going to be "lazy"!
I also want to send a huge HAPPY Mother's Day to all you wonderful Moms ♥♥. You ALL deserve the very best for all the unthanked, no fun work that we do… for all the lunches made, tears dried, butts wiped, arguments stopped, errands ran, groceries stocked, dishes washed, laundry done, and for every time you had to make 3 dinners because all of a sudden the kids hated the food they loved last week!
LHOP Update
If anyone has been following along with my Friday Gratitude posts then you know how excited I was to start reading the Little House on the Prairie book series with my daughter.
Maddie was not AS excited as I was to read this series. But, now that we have finished the first book of the series, Little House In The Big Woods, she is hooked!!! She will even ask to go to bed early just so we can read a few extra chapters! Sometimes right before bed we will remember what the next chapter was and get excited to go read together.
We love reading about how they lived and imagining what that was like. Every once in a while we will stop reading and talk about how it was living back then.. no lights, no electricity, no bathrooms, no cars! It's fun to imagine those times.
One of our favorite parts of the first book was the Christmas chapter. We LOVED how Laura describes their Christmas and makes the smallest gifts seem so precious. They each got a pair of red mittens and a candy cane and were over the moon. Such a simple time.
Sound It Out
One of the things I find most magical about my kids growing up is that point where they start to read. It is like something clicks and they just "get it". It is such an amazing turning point in their childhood.
Kyle has not been that interested in learning to read. We work with him on his letters and sounding out words (BOB books) and sight words, but he just hasn't cared about reading yet.
Well, he may have finally turned a corner! While we were running errands the other day I spotted him out of the corner of my eye looking at a bottle closely and sounding out the label!!!
….AND he did it!!! He sounded out the word "Bed"!!! Once he did that I screamed, I was so excited. It truly is like magic to watch that happen ♥
Once he did that he was SO proud of himself. He continued to sound out more word while we were at the store… I could not have been more excited!
I loved that I got to witness this huge moment of growth for Kyle. It makes me super excited for his kindergarten year, next year.
A Magical Mother's Day
Happy Mother's Day to all the Mothers out there!
My Mother's Day could not have been sweeter.
I got to do all the things I wanted to do that day… in peace:
Sleep In
Breakfast in bed
Exercise
Buy myself all new bras…finally!
Throw away all my old, literally falling apart, bras! I'm not sure what or who they were supporting, but it wasn't my chest!
Spend time with my kids
Get a pedicure.
All done and all so wonderful.
It was the happiest of Mother's Days!
Work for Hire
When I started Mom's Dinner a year ago it was definitely with the intention to eventually make an income and career out of it. I really wanted to create something for myself that allowed me to work from home while both kids are in school (next year!).
Both of my kids are still young and I want to be able to be at their school events, volunteer in their classrooms, take them to their extracurricular activities, help with homework, and pick them up from school. I do not want to be stuck behind a desk from 8-5.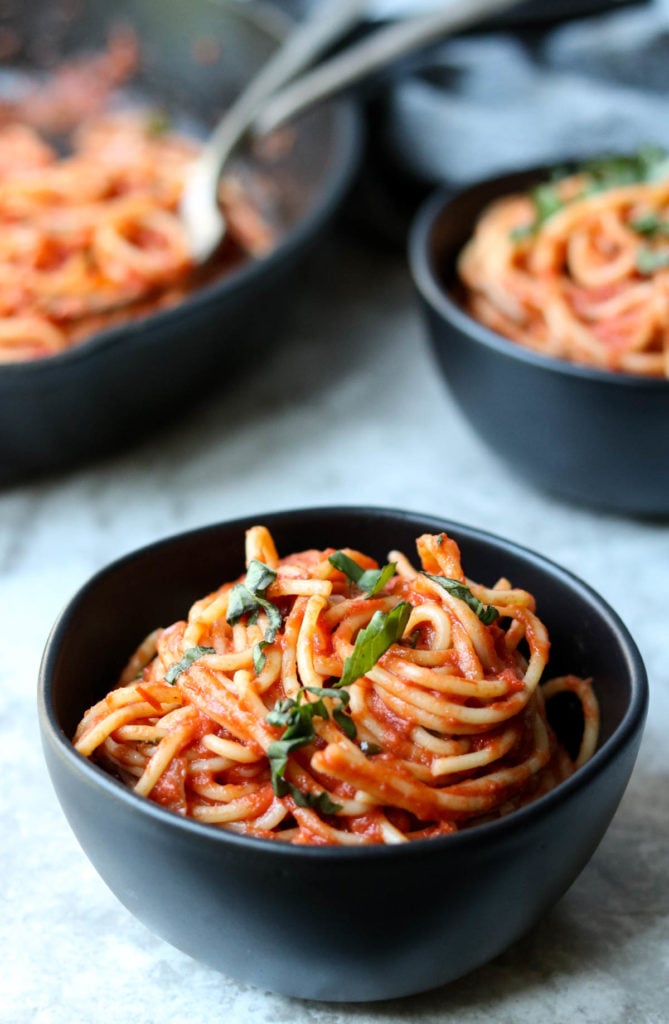 I have worked extremly hard towards that goal for the past 12 months.
To make an income from Mom's Dinner it is very important to have page views (people coming to your site) and connections with brands for sponsored content (products I love and use).
My page views are increasing- check
I connected with some brands this past week- check…eeeek!!!
I was sooooo excited to connect with Cento this past week. I did not have a sponsored post with them, but I do use their Crushed Tomatoes in my Homemade Marinara Sauce recipe. I connected with them and they loved my recipe and photography and sent me a huge box full of products!
It wasn't a paycheck, but it was a big push in the right direction for me to start connecting with brands. I am so grateful that I am one step closer to my goal!